Syria's Assad predicts 'terrorism ' will strike West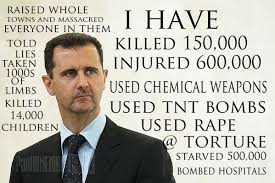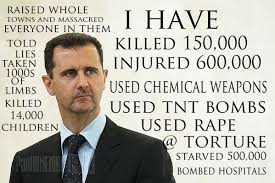 Syrian President Bashar al-Assad predicted Wednesday that terrorism will strike back against the West and other countries that "supported" attacks in Syria and elsewhere in the Middle East.
Ever since a revolt broke out in March 2011, Assad has blamed all violence in Syria on a foreign-backed "terrorist" plot.
"The West and countries that support extremism and terrorism in Syria and the region… must realise that this growing threat will strike the whole world, especially the countries that support terrorism and that allowed it to grow," Assad told a North Korean delegation visiting Damascus.
Assad has frequently blamed the West, Turkey and Gulf countries who back rebels seeking his overthrow for violence in Syria.
Assad and the North Korean delegation discussed "ways to expand cooperation in the economic sector and in reconstruction" in Syria.
Damascus and Pyongyang have for many years had close military ties.
Both are suspected of trading chemical weapons.
Assad and terrorist groups
The U.S. and EU rejected an international intervention against Assad on the grounds that it might reinforce radical Islamist groups. This is despite the massacre of at least 162,000 Syrians.
According to independent international observers terrorist organizations such as al-Qaeda , ISIL or ISIS serve as a "crutch" for Assad and are directly supported by Damascus.
According to the observers the regime tries to make the point that "a Syria without Assad would be an infernal place."
Al Ahram/YL