Harb accuses Aoun of trying to blackmail Hariri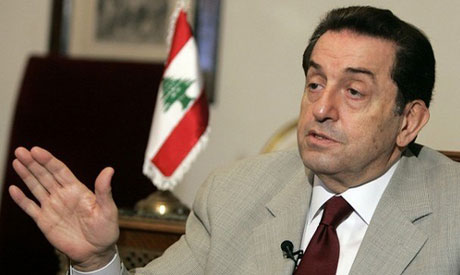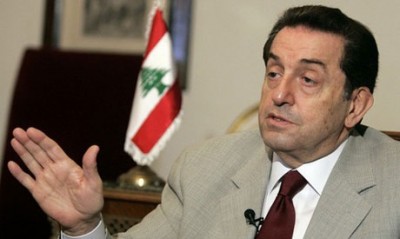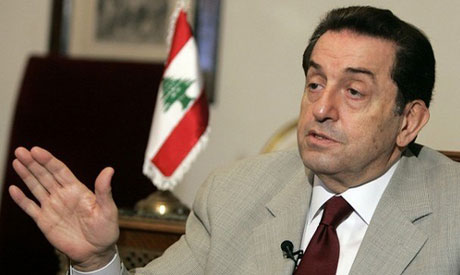 Telecoms Minister Boutros Harb blasted Free Patriotic Movement leader Michel Aoun accusing him of trying to blackmail former PM and Future Movement leader Saad Hariri by making him believe that the only way he can be safe and protected from political assassinations in Lebanon is if he ( Aoun) is elected as the president.
"Such promises are dangerous and threatening, I was appalled to hear this come from a presidential candidate." Harb said
"Aoun's comments imply that he has information on who is killing March 14 officials, and that he would be able to stop the killing," Harb said on Wednesday.
According to Harb, Aoun's remarks imply that he had knowledge of perpetrators and maybe even an influence over the outcome.
He went on to ask the Public Prosecutor to "immediately… take note of Aoun's statement, in order to get the intel he has on who killed Rafik Hariri, Gebran Tueni, Pierre Gemayel, and who attempted to kill Boutros Harb."
In a television interview Tuesday, Aoun, Hezbollah's main Christian ally, promised to assure Hariri's safety and security if the former prime minister returned to Lebanon.
"I told him [Hariri] that I can guarantee his political security if he returns to Lebanon but noted that I cannot guarantee it if I'm not in Baabda," Aoun said.
5 members of Hezbollah are accused of being behind the assassination of former PM Hariri, father of Future Movement Saad Hariri.
Saad Hariri left Lebanon in 2011 after reportedly receiving several threats on his life ,months after his government was brought down by Hezbollah