USS Mesa Verde heads to the Gulf as violence in Iraq escalates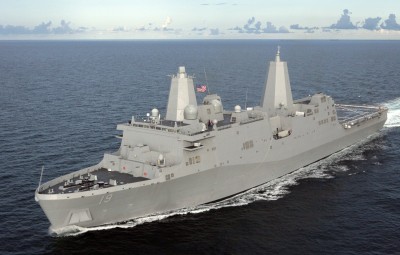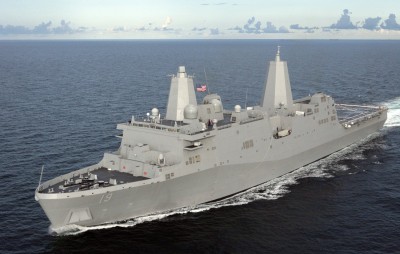 One by one, Iraqi cities seem to be falling to a militant group bent on continuing its march forward. What's happening in Iraq now has all the makings of a civil war – and a full-blown foreign policy crisis.
The Norfolk-based USS Mesa Verde with 550 Marines aboard is expected to enter the Persian Gulf on Monday, a U.S. defense official tells CNN. The Marines and their V-22 tilt-rotor aircraft could help evacuate Americans from Iraq if necessary, the official said. The Mesa Verde is part of the Bataan Amphibious Ready Group.
Between 50 and 100 Marines and Army personnel have already arrived at the U.S. Embassy in Baghdad, a U.S. official told CNN on Sunday.
In addition to adding security personnel, some embassy staffers were being moved to consular offices in Basra and Irbil or sent to Jordan, State Department spokeswoman Jen Psaki said Sunday. Most will remain in Baghdad, however, she said.
The State Department is warning U.S. citizens against "all but essential travel to Iraq." The official travel warning says U.S. citizens in Iraq "remain at high risk for kidnapping and terrorist violence."
The United States invaded Iraq in 2003. American military forces ended their withdrawal from the country in December 2011.
At the time of the U.S. drawdown, Iraq's leadership had agreed that a residual U.S. military presence was desirable, but the talks broke down over the prickly issue of legal immunity for U.S. troops in Iraq.
The United States is mulling direct talks with Iran while it boosts security at the U.S. Embassy in Baghdad with military personnel.
Why Iran? In recent days, Iran has sent hundreds of troops to fight alongside Iraqi government security forces in Diyala province, a senior security official in Baghdad told CNN.
Clearly, the crisis in Iraq is spilling far beyond its borders. Here's the latest:
Iraq's military strikes back at ISIS
After days of violent advances by the militant group ISIS, the Iraqi air force killed more than 200 militants from the Islamic State in Iraq and Syria, Iraqi state TV reported Monday.
The air raids against ISIS took place in Saqlawiya, northwest of Falluja, according to state TV.
ISIS has been fighting to take control of Iraq, seizing cities across the country.
Iran enters the mix
In recent days, Iran has sent about 500 of its Revolutionary Guard troops to fight alongside Iraqi government security forces in Iraq's Diyala province, according to a senior security official in Baghdad who spoke to CNN on Friday.
But Iranian President Hassan Rouhani denied reports that some of Iran's elite forces are in Iraq to help bolster Iraqi Prime Minister Nuri al-Maliki, a fellow Shiite.
"If the Iraqi government wants us to help, we will consider it," Rouhani said, according to an English translation of his remarks Saturday on state-run Press TV.
But "so far they have not asked specifically for help." Rouhani added that Iran could give strategic guidance, if it's requested.
The Obama administration is exploring possible direct talks with Iran over the deteriorating situation in Iraq, two senior U.S. officials told CNN.
Both officials ruled out any type of teaming up with Iran because the United States and Iran don't have a lot of common interests — other than a stable Iraq.
The United States is wary of furthering Iran's already considerable influence in Iraq. The Shiite Iranian regime is al-Malaki's closest ally in the region. And the Obama administration is concerned that appearing to team up with Iran would both alienate Iraq's Sunni minority and worry Sunni allies of the United States in the region.
Photos could show execution of security forces
ISIS apparently posted chilling photos on jihadi Internet forums that appear to show the executions of Iraqi security forces.
CNN cannot independently confirm the authenticity of the images purportedly posted by ISIS. Terrain, building signs and the uniforms of the apparent victims in the images reviewed by CNN suggest the photos are legitimate.
A caption on some of the images reads: "apostates heading to their hole of doom."
On Friday, a tweet on what was claimed to be an ISIS Twitter account claimed that its members killed at least 1,700 Shiites. CNN was unable to verify the authenticity of the account, which was apparently taken down Sunday.
ISIS, an al Qaeda splinter group, wants to establish a caliphate, or Islamic state, that would stretch from Iraq into northern Syria. The group has had substantial success in Syria battling President Bashar al-Assad's security forces.
The militants take over more Iraqi areas
The militant group racked up several victories across Iraq on Sunday.
The northwestern city of Tal Afar fell to ISIS, according to Iraqi Gen. Mohammed al-Quraishi. Many Tal Afar residents, including ethnic minority Shiite Turkmen, fled the fighting north toward Iraq's Kurdish region.
Before Iraqi security forces lost Tal Afar, several mortar rounds landed on a busy area in the town and killed at least seven people, security officials in Baghdad and Tal Afar told CNN.
Also on Sunday, ISIS gained control of two villages in Diyala province, northeast of Baghdad.
And Iraqi security forces and suspected ISIS gunmen clashed near al-Khalis, about 18 miles (29 kilometers) from Diyala's capital of Baquba, al-Khalis police officials told CNN. Three mortar rounds landed near a recruitment center opened recently for volunteers to help the Iraqi army fight ISIS.
Given Baquba's proximity to Baghdad, if Baquba were to fall, it could give ISIS militants three-pronged access to Baghdad — from Anbar province to the west, Ninevah and Salahuddin provinces to the north and from Diyala province from the northeast.
Sunday's gains by ISIS came after militants took control of two villages in the Iraqi Kurdish province of Kirkuk last Thursday.
ISIS seized Iraq's second-largest city, Mosul, last week and has threatened to march on Baghdad, Iraq's capital and largest city.
But "Mosul didn't fall," the Iraqi Prime Minister told military leaders in a speech televised Sunday on state TV.
"The ones who have fallen are the politicians who have bet against Iraq," al-Maliki said. "We will not allow anyone to divide the Iraqi people."
'Blanket bombing' is not going to work
CNN senior international correspondent Arwa Damon visited Kirkuk and asked the local governor whether the United States should launch airstrikes to help fight ISIS.
"I think they know how to do it, but blanket bombing is not going to work here," Gov. Najmaldin Karim said.
Part of the problem would be that ISIS members are blended into the civilian population in Kirkuk, and innocent people could be killed, Karim said.
But there should be targeted bombing in Iraq and Syria, he said.
"I don't think anyone is safe from these people," Karim said.
Gas prices rise
Even though the ISIS advance hasn't had a major effect on the country's oil exports, gas prices around the world are rising.
Oil experts say the 4% price spike since June 6 — which has taken a barrel of crude to $107 for the first time since September 2013 — is being driven by fear that exports could be hit later this year, just as world demand peaks.
Attacks by insurgents had already shut off exports from Iraq's northern oil fields in early March. But it's the threat they could pose to exports from the south — the heart of the country's oil industry — that's worrying traders.
"Seasonally we are coming to the peak demand period. We know that Libya is already off line, and this is why there is such impetus for an upward movement in oil prices now," said Amrita Sen, chief oil analyst at Energy Aspects.
CNN