Saudi Arabia urges quick formation of a consensus government in Iraq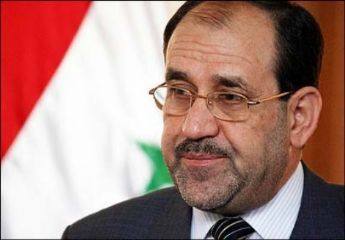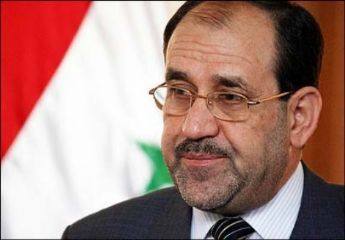 Saudi Arabia called Monday for the quick formation of a national consensus government in Iraq, blaming Baghdad's "sectarian" policies against Sunni Arabs for the unrest now sweeping the country.
The Sunni-dominated kingdom, whose relations with the Shiite-led government of Prime Minister Nuri al-Maliki have been strained, also warned against foreign meddling in Iraq after jihadist-led Sunni militants took control of vast swathes of territory north of Baghdad in a matter of days.
The region's heavyweight, which shares long borders with Iraq expressed its "serious concerns" over developments in its neighbour.
The unrest "could not have taken place if it was not for the sectarian and exclusionary policies implemented in Iraq over the past years that threatened its stability and sovereignty," the Saudi government said in a statement.
Militants spearheaded by powerful jihadist group the Islamic State of Iraq and the Levant (ISIL) and joined by supporters of executed dictator Saddam Hussein, have in the past week overrun a large chunk of northern and north-central Iraq, although their advance has since been slowed by a government counter-offensive.
The Saudi statement urged a quick formation of a national consensus government to work to "reinstate security and stability," stressing the need for the "participation of all components of the Iraqi people in determining the future" of the country.
Iraq's supreme court has certified the winners of all but four seats from April 30 parliamentary polls. But with Iraq in crisis and the process having taken months last time, it is unlikely a new government will be formed soon.
AFP