Pope Francis ditches the bulletproof Popemobile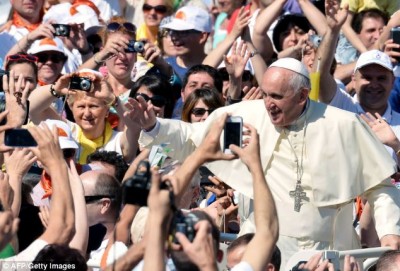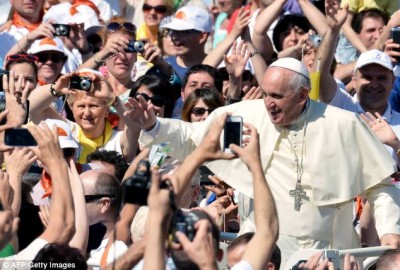 Pope Francis has announced he will no longer used a bullet-proof Popemobile as the glass 'sardine can' keeps him away from the people.
The armoured vehicles were introduced after the 1981 assassination attempt of Pope John Paul II in a bid to prevent further attacks on the leader of the Roman Catholic Church.
During the interview with a Spanish newspaper which was reported by Vatican Radio, Pope Francis said: 'It is true that anything could happen, but let's face it, at my age I don't have much to lose.'
He continued: 'I know that something could happen to me, but it's in the hands of God.'
The Argentinian pontiff was more diplomatic when questioned on the World Cup claiming he will be neutral when it comes to who he will support during the competition.