'I miss Damascus', says Abdo who changed his name from Jihad to Jay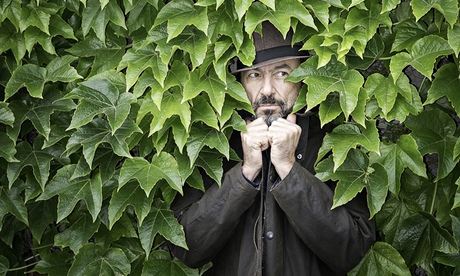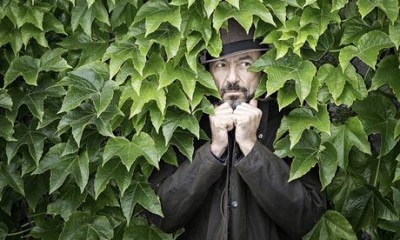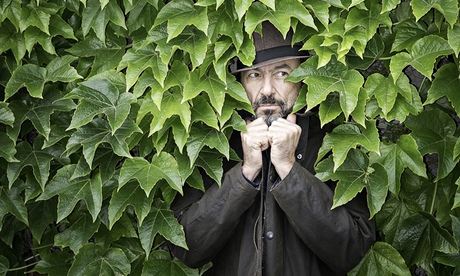 Jay Abdo is an unassuming 51-year-old with a bald head, a trim grey beard and a watchful ebullience, like a man who's been released from imprisonment but can't quite believe he's free. He has a friendly face, a little reminiscent of Herbert Lom, which creases easily into a broad smile, and it's one that is recognised by tens of millions of people.
Recently, he found himself working in Morocco with Nicole Kidman and it was Abdo, not the Hollywood star, who brought the Marrakech souk to a standstill. That's an impressive achievement when you consider that last year he was earning his living as a pizza delivery-man in Los Angeles.
Before he was employed by Domino's Pizza, Abdo had another, very different life in Syria, where he had enjoyed a privileged existence as one of that country's most famous actors. A veteran of 43 films and countless mosalsalat(a kind of soap opera), Jihad Abdo, as he was then called, was known throughout the Arab world. He appeared as a key character in Bab al-Hara(The Neighbourhood Gate), one of the most successful mosalsalat in the history of Middle Eastern television. At its height, the series was watched by 50 million viewers across the region.
Three years ago, with the Syrian uprising under way, Abdo was starring in another drama series, entitled Wilada min al-Khasira, a political thriller that could be translated as Torn From the Womb. He played a doctor who had unearthed torture by the secret police – Syria's feared Mukhabarat. Over the previous two decades, Syrian television drama had built a reputation for dealing with controversial subjects such as corruption, gender issues, terrorism and, indeed, the abuse of power by the security services.
Wherever he travelled in the region, the Syrian president, Bashar al-Assad, was applauded for the startling openness of his nation's drama. Its willingness to tackle sensitive and controversial material – just so long as it never criticised Assad – had turned the Syrian TV industry into the second largest in the Arab world, behind only the comedy-based output of Egypt. It also lent the Assad regime an image of reforming tolerance.
But freedom to make a fuss in fiction and to do so in reality are two separate concepts, as Abdo well knew. So when he spoke to a reporter from the Los Angeles Times in August 2011, during a trip to Beirut, he was fully aware of what the consequences might be if he stepped out of line. Even at the best of times, direct criticism of the regime was fraught with danger. With a rebellion raging, the risk was grievously increased.
His fame offered a certain amount of protection, but there were limits. That's why when the reporter asked about real life in Syria, he told her he couldn't comment. "No, no, I can't," he protested. Then he yielded and told her that the secret service and army were responsible for killings and arrests. "And the very next day," he says, shaking his head, "all that I said was reported with my full name. I love that article and I hated it because it was the first time I spoke out and said the truth in public, but at the same time I knew I might get arrested."
He had friends who had been arrested and tortured. In that same month, Ali Farzat, Syria's most famous political cartoonist, was badly beaten by the security services, which deliberately broke his hands. When he got back to Syria, Abdo encountered a campaign of intimidation and threats. Strangers in the street stopped him and denounced him for his lack of patriotism. His car windows were smashed and he was repeatedly exhorted to go on television and apologise to Assad. It was an offer he was clearly not meant to refuse.
He refused.
"In Syria," he says, "the regime is like a mafia business, it has so many faces."

He became worried for his safety. For most of his adult life, he had lived comfortably in Damascus as part of the cultural elite. The only peril he faced was from autograph hunters. Suddenly, his celebrity was a flimsy defence. He knew that if he was to avoid a showdown in a darkened cell, he had to leave.
So in October 2011 he fled Syria and joined his wife, Fadia Afashe, in the United States, where she was studying public policy for a year in Minneapolis. He had to leave with only a tiny fraction of his savings. His assets were frozen and his property confiscated.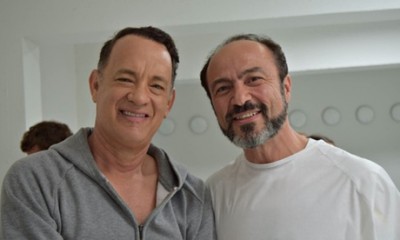 Once Afashe had finished her studies, the couple moved to Los Angeles so that Abdo, who had applied for political asylum, could find acting work. For that to happen, the first thing he needed to do was change his name. "Jihad", although not an uncommon first name in the Middle East, tends to denote militant Islam in the west, particularly in America. "You can't explain to everyone that this name doesn't mean the concept and that originally it was a Christian name," says Abdo.
He grew fed up with telling every person he met that he and Afashe are secularists who respect all faiths and follow none. So Jihad became Jay and after a long and fruitless search for acting work, including more than 100 failed auditions, he found a job: working in a flower shop. Abdo speaks five languages and plays the violin, but no one cared about that in his new home. Not only was he unable to find work as an actor, he couldn't even get a job in Starbucks.
"Nothing. Zero," he says. "Somebody told me you need some connections. I used connections. Nothing came out. Then somebody told me that with my experience I should go to USC [University of Southern California] to teach acting. I went there, met the dean and everyone. They said, 'Wow, we're looking for people like you.' So I applied. Nothing. After one year and four months, Fadia was so depressed, I was so angry. I went outside my house, I stood in the street in Los Angeles and I said I need to find a job now, today. I walked to a flower shop and said, 'Well, here I am.' And they said, 'OK, we'll try you'."
From having been one of the most visible faces in the Arab world, Abdo had become less than anonymous, a nobody, faceless. Where once he was spoilt for choice, and regularly turned down work with the best directors, he couldn't get anyone in the film business to return his calls. Far from receiving bouquets, he was reduced to delivering them. And when that didn't work out, he turned to delivering pizzas.
When I meet Abdo and Afashe in a cafe in Berlin, he is brimming with energy and enthusiasm. Much of this, no doubt, can be attributed to his recent turnaround in fortunes. Having landed a major part last year in Werner Herzog's biopic of the British archeologist Gertrude Bell, Queen of the Desert, playing opposite Nicole Kidman, he has since performed with Tom Hanks in Tom Tykwer's adaptation of the Dave Eggers novel A Hologram for the King. His days of driving around southern California with fast food and flowers are over. And he has even reached the luxurious point once more of being able to reject scripts and job offers.
His is an inspiring story of rebirth, a bold narrative of hope, industriousness and salvation. But it also contains the refugee's dread of despair and dislocation. According to Afashe, however, even during the darkest days in Los Angeles, when she and her husband lived in the cheapest knocking-shop motels, with relatives stuck in Syria, and a wholly uncertain future, Abdo retained his naturally sunny disposition.
"He has such an optimistic spirit," says Afashe, an attractively expressive woman."I am very emotional. I could have died without him."
A huge fan of European cinema, and auteurs such as Tarkovsky, Fellini and Almodóvar, Abdo also admired American movies from the 1970s. He says he watched One Flew Over the Cuckoo's Nest 15 times when it first came out. But the Hollywood of which he had dreamed as a young man was now shut to him. Many men, especially those in their 50s, would have become demoralised by the constant rejection. Instead, Abdo set about getting himself parts in ultra low-budget movies with no acting fees, just so he could get a demo reel together. Afashe recalls crying when she saw the tiny unpaid parts, such as an extra, that Abdo was grateful to play.
"But for me it was, I wanna be with you guys, take me," he says. "When I was delivering pizza, I saw people going to their offices and talking to each other and everyone appeared so relaxed, but I had skills dying inside me. They had their lives, but we didn't. And at the same time, you have to be funny and upbeat and catch the humour, and you can't really talk about the situation back home."
Back home, this situation only got worse. Initially, at the outset of the Arab spring, when the revolt started in Tunisia, few Syrians, including Abdo, believed that it would spread to their country. "The regime was so iron fist, very severe, that no one would dare think about it. A friend of mine, his father was in prison, for a single sentence he said. He was a journalist and he said in a meeting, 'I don't understand why big decisions in this country are made by one person.' He spent 14 years in prison for that one sentence. They sent a message: if you dare to even think about it you will be finished. My father was also kindly asking me not to confront them. It's not wise, he said, so just live your life. In the end, it was the children who started to protest in Syria, not the adults."
The street demonstrations did not start until March 2011, after 15 children were arrested in Daraa for writing anti-government slogans. But such was the sudden outpouring of protest that Abdo and his wife began to believe that Syria would be swept to freedom by a tidal wave of popular revolt.
Actors are in the business of expressing feelings, but Abdo, like many Syrians, had learned to conceal his own. "In a democracy, you are free to speak up but in a dictatorship you always have to hide something. Your inner voice is not allowed to get out to the general public. You always choose a close circle of friends in which you express your feelings, and even then you remain cautious."
Back in the 1950s and 1960s, Abdo's father, an Arabic lecturer, had been arrested for expressing his opinion. People in power used to ask Abdo about his father, in a sort of intimidatory code. The actor knew just to smile and say that his father was fine. Anything more would have signified troublesome dissent.
As the demonstrations grew, Abdo felt a deepening need to give voice to those inner feelings, all the anger and frustration and yearning that he had for so long suppressed. Until then, his resistance had been passive. For example, unlike many actors and film-makers he knew well, he politely refused the invitations that came from members of the regime who liked to bolster their image with the company of celebrities.
"At the beginning there's no pressure. Again, they're like the mafia. It's a kind request – let's go to dinner. Come to my office and discuss this book. Have you read this? But I always avoided them because they were ferocious. The artists with ethics didn't agree to be seen with these people in power."
Others, unburdened by such ethical inhibitions, would accept gifts of cars, houses and various other special privileges. When called to attend marches in support of Assad, they didn't hesitate to go. Although Abdo had not been the beneficiary of the regime's largesse, he was still asked by the actors' guild to march for Assad.
"I was frightened to death," he says. "I asked my wife, who is braver than I am, 'Fadia, they've sent me an SMS saying they're marching tomorrow at 10, what shall I do? I don't want to go.' And she said, 'Well don't go, they're killing children, don't go.'"
"Jihad was one of the first celebrities to stand by the uprising openly," says Donatella Della Ratta, an Arab media analyst and an expert on Syrian TV. "A lot of people took a long time to declare their position."
Once his position had been declared, Abdo's choice was to join the Free Syrian Army or his wife in the US. In America, his fight may not have been mortal but it was existential. He had to struggle to maintain his identity as a successful actor. Although in terms of society, safety nets were in short supply, Abdo was moved by the many Americans who tried to help on a personal level. "We didn't go to our community in Los Angeles. There is a Syrian or Arab or Muslim community but we didn't want to be under any umbrella. It's hard at the beginning but it's a relief in the end. We chose our friends and we made friends from all religions and cultures."
One day at a breakfast party Abdo met Nick Raslan, a producer who had been born in Syria, and who was making a film with Werner Herzog. He showed the producer his demo reel and they met again for a coffee. Abdo learned that Raslan's brother had been arrested in Syria and then killed. He also found out that Herzog wanted to see him.
"He didn't audition me," recalls a beaming Abdo. "We just spoke for 15 minutes, and he told the producer he liked me. The next time I met Werner, he tells me, 'You are on top of my casting list.' I just started crying. One thing I remember – I didn't sleep any more."
Abdo was to play Fattuh, a guide who escorts Bell (Kidman) on her travels – the next biggest role in screen time after Kidman's. As this was the movie business, the happy ending had to wait for a few further twists, the main one being that he couldn't get a visa to travel to Morocco, where much of Herzog's film was located. Although he managed to attain refugee travel documents from the Department of Homeland Security, no Arab country would issue a Syrian national with a visa.
Then he was offered work on a musical in Qatar, which sent him a limited visa by email. There were just two days to the film's deadline and Herzog had told him that he was going to have to recast the part. "I was desperate," Abdo recalls. So he went to the Moroccan embassy in Doha and met a junior diplomat who recognised him. "I asked him to Google Jay Abdo and Nicole Kidman, because the Arabic journalists had been writing about the story of how a Syrian actor from the opposition couldn't get a visa. He did that and then looked me in the eye and said, 'Book your flight tonight.' And I cried again."
He can't speak highly enough of Kidman, who took a great deal of interest in the plight of Syria and Abdo's family, and the other actors in the film, such as James Franco and Damian Lewis – "We love him. He's a wonderful, educated man. He's good-hearted, and his wife, Helen [McCrory] too. Great people. I still miss them."
And he raves about Herzog, who has not always cultivated cordial relations with his actors. "He's wonderful," says Abdo. "He's so active and vivid. He's 71 and still young, like he's 24."
Tom Hanks is another who wins Abdo's glinting-eyed stamp of approval – "a great guy, a wonderful person". With any other actor, it could all sound like a luvvie love-in, but Abdo's joy and appreciation are heartfelt.
Yet while he is excited about the new career he is establishing, or perhaps the old career he is re-establishing, Abdo has not forgotten his homeland. He and Afashe, who once hoped to live in a democratic Syria, now fear they will never be able to return to Damascus. The uprising has long since descended into a messy civil war in which it's estimated that many more than 100,000 people have died. The opposition has fragmented into acrimonious groups and religious extremists have grown in power and influence.
Abdo believes that the government and the religious militants are somehow in cahoots. "We think there are links between the regime and the extremists," he says. Given the devious and murky nature of the Assad regime, nothing can be ruled out. But it seems more likely that the extremists are simply opportunists, making the most of a deadlock that shows no sign of reaching a conclusion. The Arab spring seemed to accelerate through the seasons and become stuck in an endless winter.
"I miss my good friends who have already spread all over the globe," says Abdo. "I miss the music and food. I miss the exhibitions and theatre in old Damascus. I miss a cat I used to feed. I miss the seashore and smells that will never again be the same as before."
There is, for the foreseeable future, no going back. But for Abdo, the refugee actor who was rediscovered, there is now a way forward.
The Guardian