Iraq unrest: U.S. aircraft carrier ordered to Arabian Gulf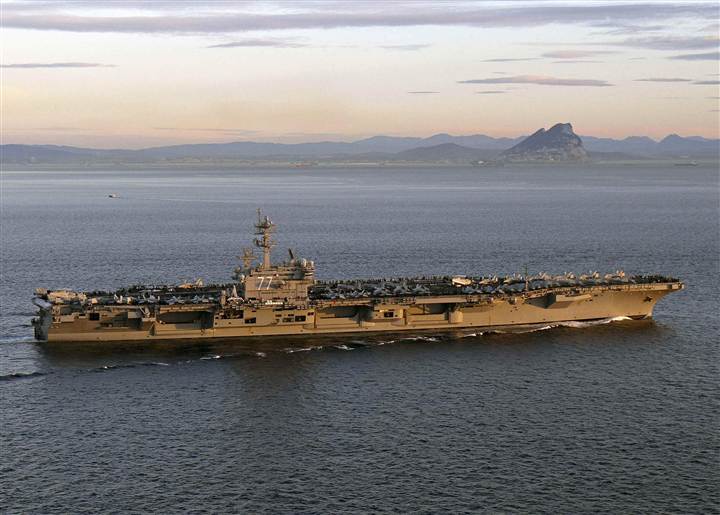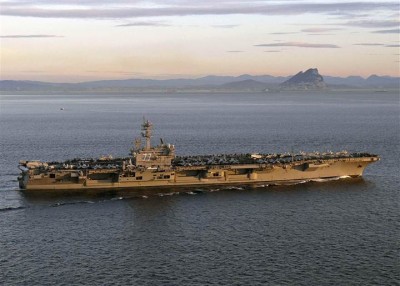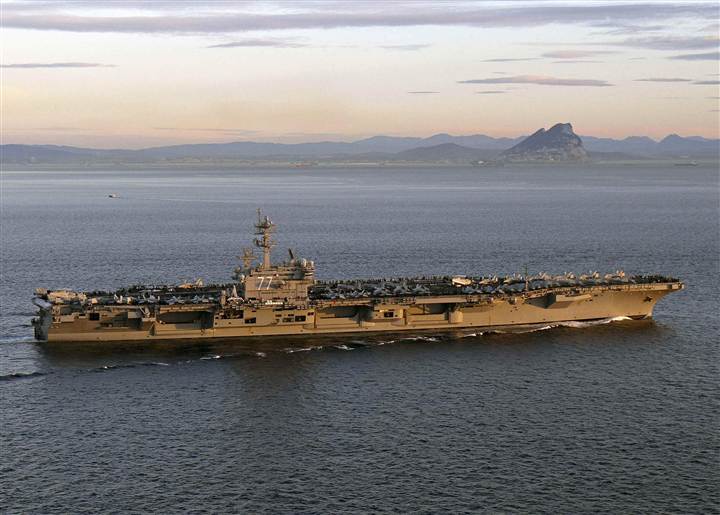 U.S. Secretary of Defense Chuck Hagel ordered the aircraft carrier USS George H.W. Bush to the Arabian Gulf on Saturday to "protect" American lives and interests during terror flare-ups in several Iraqi towns, the Pentagon said in a statement Saturday.
The order gives President Barack Obama "additional flexibility" in case military measures are required to safeguard Americans in Iraq, said Pentagon Press Secretary Rear Adm. John Kirby.
Sunni insurgents have taken over several Iraqi towns and are threatening to move south to the capital of Baghdad, causing more than half a million residents to flee.
On Friday, Obama said the U.S. would not send troops back to Iraq, but he was consulting with his national security team to "prepare a range of other options."
"Iraqi security forces have proven unable to defend in a number of cities," Obama added.
Iraq has asked the U.S. for air assistance in tempering the militant uprising, U.S. officials said Wednesday.
"What we've seen indicates Iraq's going to need more help, from us and from the international community," Obama said Wednesday. White House Press Secretary Jay Carney clarified that the president was speaking about air strikes.
The USS George H.W. Bush — accompanied by the guided-missile cruiser USS Philippine Sea and the guided-missile destroyer USS Truxtun — is expected to arrive on the Arabian Gulf late Saturday, Kirby said.
NBC