U.S., Iranian negotiators fail to break impasse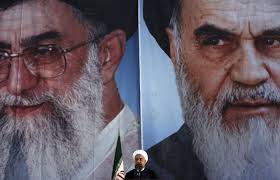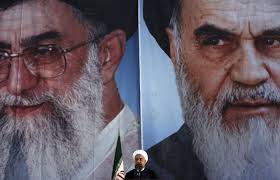 Five weeks before a deadline to broker limits on Iran's nuclear program, Iranian and American negotiators are far apart on crucial issues and digging in their heels.
A sense of pessimism hangs over landmark negotiations that are among the Obama administration's highest priorities. An unusually high-level U.S. delegation met with Iranian negotiators this week in Switzerland, hoping to break an impasse over Iranian nuclear capability that makes a deal look unlikely by the July 20 deadline.
Iranian Foreign Minister Mohammad Javad Zarif used his English-language Twitter feed Wednesday to warn that the talks were deadlocked over restrictions that international negotiators want to apply to Iran's centrifuges.
The more sophisticated centrifuges left in Iran's control — and the fewer curbs placed to make them difficult to misuse — the quicker Iran could convert its nuclear energy program into one that produces enough highly enriched uranium for a weapon.
Zarif also tweeted a link to an Iranian report that estimates Iran would need 36 months to amass enough material for a nuclear weapon. Secretary of State John F. Kerry has said Iran might be able to do that in as little as two months.
The seven-nation consortium negotiating over the boundaries of Iran's nuclear program meets again next week, for the first time since talks that had been described as productive and swift-moving hit a wall in May.
"Our focus is on the core issues being negotiated behind the scenes. All the issues are on the table," State Department spokeswoman Jen Psaki said this week. "We have never said this would be easy. We continue to believe that."
The centrifuge machinery used to enrich uranium was always at the crux of the dispute over whether Iran's nuclear program was truly peaceful, as Iran claims. But until now, negotiators were not confronted with the stark question of how many machines Iran would retain and in what condition.
In the talks, Iran is seeking a reduction in sanctions that have stunted its oil-based economy. But the government does not want to destroy or disable centrifuges and insists that any deal leaves it with the ability to continue to enrich uranium and develop plans for nuclear power reactors.
That future power need would require more than double the current 19,000 centrifuges, Iranian officials have said. International negotiators, and in particular the United States and France, want fewer centrifuges and verifiable ways to ensure those left in Iran cannot be quickly converted to weapons use.
"We are still hitting a wall on one absolutely fundamental point, which is the number of centrifuges which allow enrichment," French Foreign Minister Laurent Fabius said in a radio interview this week. "We say that there can be a few hundred centrifuges, but the Iranians want thousands. We're not in the same framework."
Iranian President Hassan Rouhani was quoted Tuesday as saying his country would do its best to reach a permanent deal.
The goal is a pact that would set boundaries for Iran's nuclear program and mandate inspections and disclosures about nuclear development work that has long made Western nations and Israel deeply suspicious.
In return, Iran would win a loosening and eventual lifting of economic sanctions on its oil exports and other areas of the economy. Those international sanctions were applied over several years with heavy pressure by the United States.
Critics in Congress and Israel of the Obama administration's diplomatic outreach to Iran claim it is a gambit that risks removing the effective lever of sanctions with no guarantee that Iran cannot still develop a weapon.
Iran and the six powers that had long conducted fruitless talks reached a breakthrough last year, drafting a temporary deal that eased sanctions while expanding international scrutiny of the Iranian program. Talks to resolve a permanent deal could be extended past July if all sides agree.
Psaki said that the goal is still to reach a deal next month, but many outside analysts have predicted that the deadline will slip.
Iranian diplomats are in a round of meetings with some of the six individual nations in the international bargaining body. They met with French officials Wednesday, one day after the rare direct talks with U.S. officials. Iran plans meetings in the coming days with Russian and German envoys.
The American delegation, headed by Deputy Secretary of State William J. Burns, included some of the senior figures who conducted secret talks with Iran last year that preceded the breakthrough. The two-day session, announced unexpectedly, suggested to many that the talks were in serious trouble.
Kelsey Davenport, an Arms Control Association analyst, said both sides appeared sobered by the difficult discussion at the last group session, in May. The two sides were apparently unable to begin drafting a final document, as had been hoped.
"They are very serious. Both sides are under a lot of pressure, including domestic political pressure, to complete a deal," Davenport said.
Washington Post