Iraq request for U.S. strikes on militants receives cool reception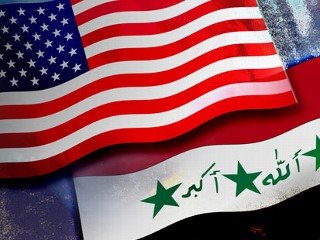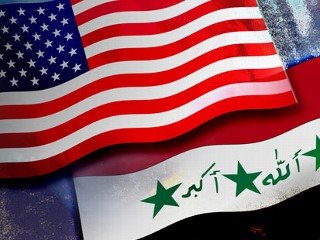 As the threat from Sunni militants in western Iraq escalated last month, Prime Minister Nuri Kamal al-Maliki secretly asked the Obama administration to consider carrying out airstrikes against extremist staging areas, according to Iraqi and American officials.
But Iraq's appeals for military assistance have so far been rebuffed by the White House, which has been reluctant to open a new chapter in a conflict that President Obama has insisted was over when the United States withdrew the last of its forces from Iraq in 2011.
The swift capture of Mosul by militants aligned with the Islamic State of Iraq and Syria has underscored how the conflicts in Syria and Iraq have converged into one widening regional insurgency with fighters coursing back and forth through the porous border between the two countries. But it has also cast a spotlight on the limits the White House has imposed on the use of American power in an increasingly violent and volatile region.
A spokeswoman for the National Security Council, Bernadette Meehan, declined to comment on Mr. Maliki's requests and the administration's response, saying in a statement, "We are not going to get into details of our diplomatic discussions, but the government of Iraq has made clear that they welcome our support" in combating the Islamic extremists.
The Obama administration has carried out drone strikes against militants in Yemen and Pakistan, where it fears terrorists have been hatching plans to attack the United States. But despite the fact that Sunni militants have been making steady advances and may be carving out new havens from which they could carry out attacks against the West, administration spokesmen have insisted that the United States is not actively considering using warplanes or armed drones to strike them.
Hoshyar Zebari, Iraq's foreign minister, last year floated the idea that armed American-operated Predator or Reaper drones might be used to respond to the expanding militant network in Iraq. American officials dismissed that suggestion at the time, saying that the request had not come from Mr. Maliki.
By March, however, American experts who visited Baghdad were being told that Iraq's top leaders were hoping that American air power could be used to strike the militants' staging and training areas inside Iraq, and help Iraq's beleaguered forces stop them from crossing into Iraq from Syria.
"Iraqi officials at the highest level said they had requested manned and unmanned U.S. airstrikes this year against ISIS camps in the Jazira desert," said Kenneth M. Pollack, a former C.I.A. analyst and National Security Council official, who is a senior fellow at the Brookings Institution and who visited Baghdad in early March. ISIS is the acronym for the Islamic State in Iraq and Syria, as the militant group is known.
As the Sunni insurgents have grown in strength those requests have persisted. In a May 11 meeting with American diplomats and Gen. Lloyd J. Austin III, the head of the Central Command, which oversees American military operations in the Middle East, Mr. Maliki said that he would like the United States to provide Iraq with the ability to operate drones. But if the United States was not willing to do that, Mr. Maliki indicated he was prepared to allow the United States to carry out strikes using warplanes or drones.
In a May 16 phone call with Vice President Joseph R. Biden Jr., Mr. Maliki again suggested that the United States consider using American airpower. A written request repeating that point was submitted soon afterward, officials said.
Some experts say that such American military action could be helpful but only if Mr. Maliki takes steps to make his government more inclusive.
"U.S. military support for Iraq could have a positive effect but only if it is conditioned on Maliki changing his behavior within Iraq's political system," Mr. Pollack said. "He has to bring the Sunni community back in, agree to limits on his executive authority and agree to reform Iraqi security forces to make them more professional and competent."
But so far administration has signaled that it not interested in such a direct American military role.
"Ultimately, this is for the Iraqi security forces, and the Iraqi government to deal with," Rear Adm. John F. Kirby, the Pentagon spokesman, said on Tuesday.
The deteriorating situation in Iraq is not what the Obama administration expected when it withdrew the last American troops from there in 2011. In a March 2012 speech, Antony J. Blinken, who is Mr. Obama's deputy national security adviser, asserted that "Iraq today is less violent" than "at any time in recent history."
From the start, experts have stressed that the conflict in Iraq is as much political as military. Mr. Maliki's failure to include leading Sunnis in his government has heightened the sectarian divisions in Iraq.
But American officials also say that militants from the Islamic State of Iraq and Syria represent a formidable military threat, one that Iraq's security forces, which lack an effective air force, have been hard pressed to handle on their own.
ISIS grew out of Al Qaeda in Iraq, the militant group that American forces fought during their war there. But while the capabilities of the militants have grown, the Iraq's military's effectiveness has diminished.
Adding to that challenge is the fact that the group controls territory on both sides of the Iraqi-Syrian border, and the Iraq and Syria conflicts have been feeding each other.
Said Lakhdar Brahimi, the former United Nations envoy to the collapsed Syria peace talks: "The region is in trouble, starting with Iraq. When I went to Baghdad in December, I was told that for every 100 operations ISIS did in Syria, it did 1,000 in Iraq."
Critics say the latest developments show the weakness in an administration strategy designed to shore up Iraqi forces and to combat a growing Islamic militancy in Syria that officials say poses an increasing counterterrorism threat to the United States.
In a speech on Wednesday, Susan E. Rice, Mr. Obama's national security adviser, said that the American effort to buttress Iraq's forces have been effective. "The United States has been fast to provide necessary support for the people and government of Iraq," she said in remarks at the Center for New American Security in Washington.
The United States has provided a $14 billion foreign military aid package to Iraq that includes F-16 fighter jets, Apache attack helicopters and M-16 rifles. It has rushed hundreds of Hellfire missiles as well as ScanEagle reconnaissance drones.
A second round of counterterrorism training between American Special Operations commandos and Iraqi troops started in Jordan this week. At least two F-16s are set to arrive in Iraq by September, and six Apaches will be leased for training later this year, Iraqi and Pentagon officials said.
But some former generals who served in Iraq said a greater effort was needed.
James M. Dubik, a retired Army lieutenant general who oversaw the training of the Iraqi army during the surge, summed it up this way: "We should fly some of our manned and unmanned aircraft and put advisers into Iraq that can help the Iraqi Army plan and execute a proper defense, then help them transition to a counter offensive."
NY Times