Lebanon parliament failed again to elect a president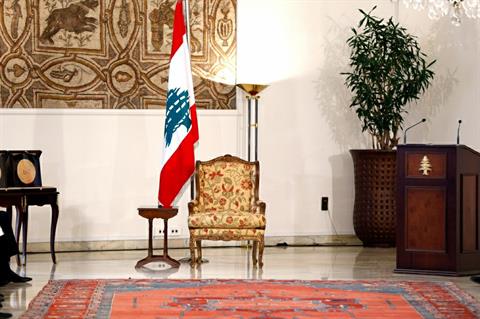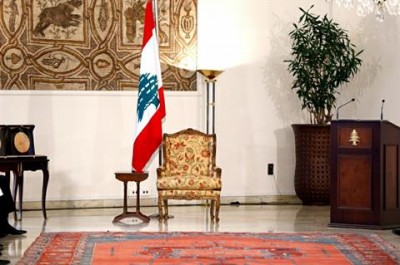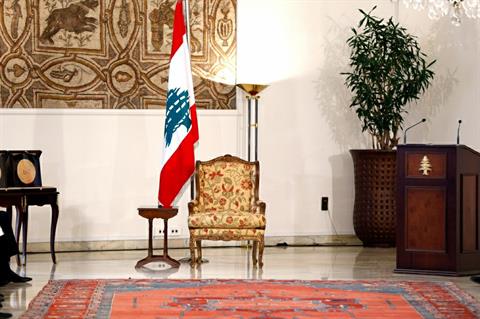 The Lebanese parliament failed for the sixth time in a row to hold a session to elect the country's new president to replace Michel Suleiman whose terms ended on May 25.
As in the previous sessions , the vote could not be held as lawmakers allied with the Iranian backed Hezbollah militant group boycotted the voting for lack of agreement on a consensus president.
Parliament Speaker Nabih Berri adjourned the session to elect a new president to June 18 .
There are serious concerns that a prolonged vacuum at the Baabda presidential place would affect Lebanon's power-sharing system under which the president should be a Christian Maronite, the speaker a Shiite and the PM a Sunni.
President Suleiman made a last minute plea on May 24 to MPs to elect a president and "avert the dangers" that could result from the failure to do so.
Similar appeals have been made by Maronite Patriarch Beshara al-Rai who urged the parliament to rise to the level of the expectations of the Lebanese people through electing a new president, considering that closing the door of the Baabda presidential palace is a "shame."
According to Bkirki sources the top 4 Maronite leaders( FPM leader Michel Aoun, Marada leader Suleiman Franjieh, Phalange party leader Amin Gemayel and Lebanese Forces leader Samir Geagea ) agreed last March to facilitate the election of the president .
After Geagea secured 48 votes last April 23, the Hezbollah led March 8 alliance including Aoun and Franjieh walked out from the parliament to make sure there was no quorum to elect a president. They continued their boycott of the parliament during the 5 other sessions that followed .
Both Aoun and Franjieh boycotted todays' session
Aoun has not announced his candidacy but he aspires to become a consensual nominee and has reportedly been begging the Future Movement to back him , but so far the movement along with its March 14 allies is sticking with Geagea.
"The Lebanese people should address the MPs, whom they elected and who are obstructing quorum, and question the motives of their actions," Geagea said in a brief press conference he held at his residence in Maarab on Monday.
Geagea challenged Aoun to run against him or move on to plan B which calls for agreeing on a consensual candidate , Lebanese media reported last month.