Jumblatt warns against the wage increases demanded by SCC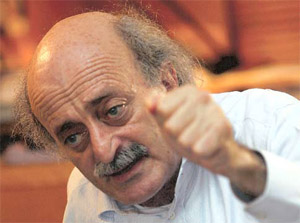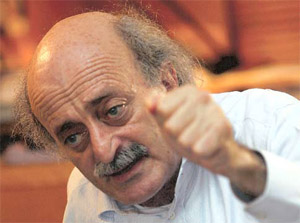 Progressive Socialist Party leader MP Walid Jumblatt warned Monday against implementing the wage increases as demanded by the public employees.
Jumblatt told the PSP-affiliated al-Anbaa website : "Any adventure in approving the wage scale will have unpredictable repercussions on the national economy."
"Protecting the national economy and monetary stability is the responsibility of all political powers," Jumblatt stressed.
Jumblatt also highlighted other problems facing the Lebanese economy, such as the lack of a state budget, the rising public debt, losses in the energy sector, and increase in unemployment.
"There is a need to focus attention on the economy as all sides are too busy offering analyses of international developments while the Lebanese citizen seeks the election of a president and earning a decent living," he lamented.
Jumblatt also denounced the public teachers' boycott of the official exams.
"Obstructing the official exams has no [benefits], especially because it [harms] the future of more than 100,000 students," he said.
The SCC, a coalition of private and public school teachers and public sector employees, has called for a two-day strike after Education Minister Elias Bou Saab pledged to hold the official exams on time even if parliament failed to approve the pay hike.
It held on Monday a sit-in in Beirut amid a deepening row with lawmakers on the wage scale draft-law and with the education minister on the official exams that are set to start on Thursday.
The Lebanese parliament is scheduled to meet on Tuesday to address the new wage scale draft-law.
The public sector employees and teachers are demanding 121 percent increase in their salaries.