Rai slams Lebanon lawmakers over failure to elect a president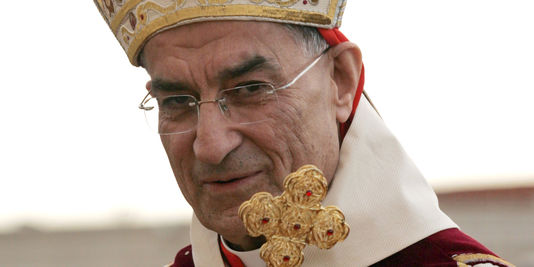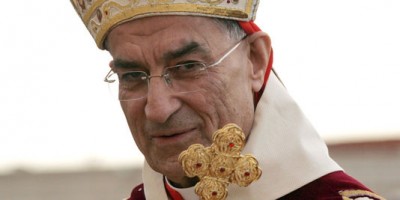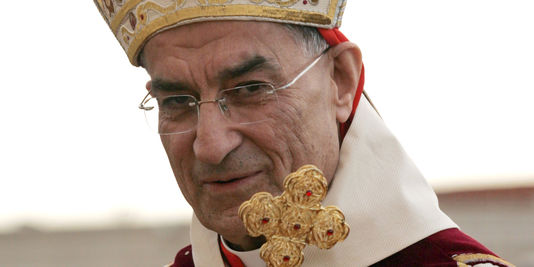 Lebanon's Maronite Patriarch Beshara al-Rai slammed on Sunday the lawmakers over their failure to elect a new president for the Lebanese Republic following five rounds of the elections.
During Sunday's mass Rai warned : "The failure to elect a new president is a dangerous violation of the constitution and will lead to the crippling of the state."
"We pray to God to persuade the lawmakers to once again return to truthful acts to help the country out of its division and paralysis," he said and urged officials to assume their responsibilities for the sake of the country.
The next round is scheduled for June 9.
No one is expecting the Lebanese president will be elected during the next round since the disputes between the rival parties have not been resolved.
MP Henri Helou and Lebanese Forces leader Samir Geagea are the only candidates who have officially submitted their nominations.
While The March 14 alliance continues to support Geagea who was the first to announce his candidacy with a workable program , March 8 rejected his candidacy without officially declaring which candidate they are willing to support. FPM leader Michel Aoun however has been saying that he will only run as a consensus candidate.
Geagea challenged Aoun to run against him or move on to plan B which calls for agreeing on a consensual candidate , Lebanese media reported last month.
Geagea secured 48 votes out of the parliament 128 in the first round. Helou, PSP leader Walid Jumblatt's candidate was a distant second and secured 16 votes. March 8 voted with 52 blank ballots and decided to boycott the 4 sessions that followed which prevented the achievement of a quorum.
Hezbollah's backing for Aoun already appears tepid at best, according to a report by Lebanon Wire. " Aoun and his representatives have been meeting in recent months in Europe with March 14 leader and former PM Saad Hariri, purportedly to negotiate the coalition's potential backing of Aoun's candidacy. Any such arrangement would stipulate that the FPM reorient itself away from Hezbollah's bloc. Yet this scenario is unlikely to transpire because March 14 — much like Hezbollah — distrusts Aoun."
Jumblatt who wields a critical swing vote in Lebanon parliament told the Associated Press in a recent interview that he will not pull out his candidate (Henri Helou) of the presidential race even if an agreement was reached between Hariri and Aoun.