U.S. Capitol evacuated after a plane in restricted airspace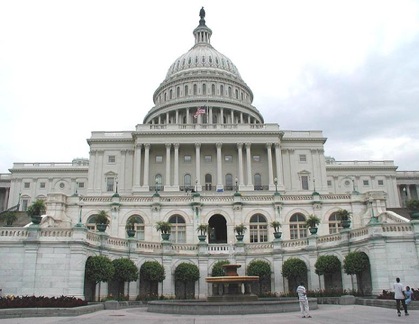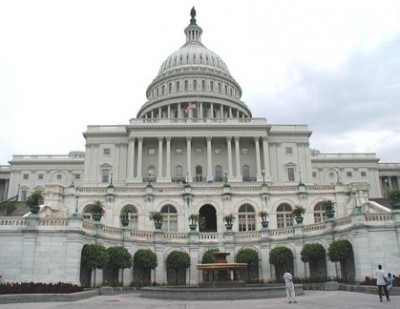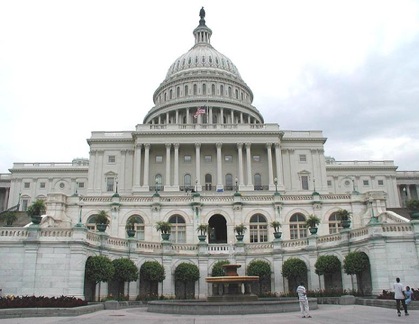 A small plane passed into restricted airspace over Washington, D.C., on Saturday afternoon and was uncommunicative with air traffic controllers, prompting officials to hurriedly evacuate the U.S. Capitol Building, the Library of Congress and the Supreme Court as fighter jets raced to intercept it, authorities said.
D.C. and Capitol Police spokesmen said air traffic controllers were soon able to resume communication with the plane, and those cleared from the buildings were let back in. Air Force Master Sgt. Chuck Marsh said two F-16 fighter jets under the direction of the North American Aerospace Defense Command intercepted the plane and escorted it out of the area, and it eventually landed in Mount Airy, N.C.
Officials said the plane's pilot did not appear to harbor any malicious intent. Still, the incident served as a reminder that for those who live in Washington, the threat of an attack is a constant — no matter how insubstantial it proves to be.
"In an era of increased national security threats, unidentified aircraft operating in restricted airspace are taken very seriously, especially in and around the nation's capital," said Officer Araz Alali, a D.C. police spokesman.
The plane, a Mooney M20C, was headed south from an airport in Westfield, Mass., when it crossed into the restricted area over D.C., Marsh said. He said it was "out of communications with air traffic controllers," and the North American Aerospace Defense Command scrambled the jets to intercept it about 1:30 p.m.
Ross Feinstein, a Transportation Security Administration spokesman, posted on Twitter that it seemed that the pilot was "just confused" and that the incident did not "appear to be anything nefarious." He said law enforcement officials were interviewing the man.
The FAA said in a statement that it would investigate the incident.
According to witnesses and police, the evacuation was ordered sometime before 2 p.m. and the all-clear was given before 2:30 p.m. But in the time in between, many near the Capitol felt a sense of unease.
Danielle Flores, 20, who lives in the Capitol Hill area, said she was sitting on the Capitol lawn reading a book when she heard the sound of whistles, then yelling. Police, she said, were trying to usher a few hundred people out of the area, directing them toward Union Station with a sense of urgency.
"They were like, 'C'mon, hurry up, hurry up,' " Flores said. "It was pretty scary. . . . I had a little adrenaline rush at the time."
Police erected barricades, Flores said, but the incident seemed to end almost as quickly as it began. About 20 minutes later, Flores said, she was allowed to return to her quiet Saturday of reading in the sunshine.
Washington Post