Lebanon Finance minsiter projecting over $5 Billion budget deficit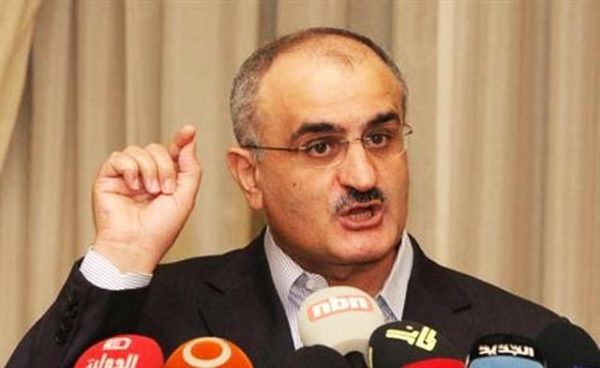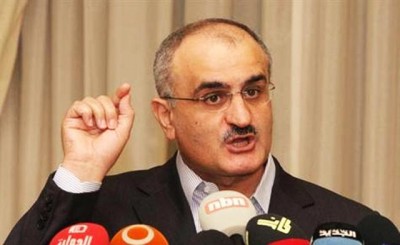 Lebanon's Finance Minister Ali Hassan Khalil revealed on Friday that he prepared a draft of the 2014 budget and submitted it to the cabinet, adding that he expects a deficit of LBP 7,669 billion (well over over $5 billion) in the budget .
"The budget numbers can be changed during discussions in the cabinet, and we can reduce some expenses," Khalil said during a press conference.
Khalil also called on all parliamentary blocs to attend the parliamentary session to approve the state budget.
According to a March 2014 report by Al-Monitor, Lebanon's public debt reached $64 billion last January and its debt-to-GDP ratio has reached 163.1%.
According to the report the debt in Lebanese pounds reached the equivalent of $37.8 billion, up 12.6% from the previous year, while foreign currency debt increased by 6.7% to reach $26.1 billion.
While the rate of growth of the public debt reached 12.6% the gross domestic product (GDP) growth for 2012-13 didn't exceed 2%. In other words, the debt is growing much faster than the economy at a rate exceeding 600%.
One doesn't need to be well-versed in economics to see that the country is heading for bankruptcy according to the report if drastic steps are not taken to remedy the situation.
According to the the Association of Lebanese Banks , the Lebanese banks are carrying the bulk of this debt. In 2013, Lebanese banks constituted 53% of the sources for financing for the public debt denominated in Lebanese pounds, while the Central Bank holds 30.5% of that debt. Moreover Lebanese commercial banks hold 75% of the total Eurobonds portfolio.
Even though the public debt in Lebanon has been disproportionately high ever since the civil war ended , the excellent relations that were cultivated by the late PM Rafik Hariri with the Arab Gulf countries kept the issue under control. Tourism flourished as Gulf people headed to Lebanon to escape the desert heat and the Gulf countries deposited their excess cash in the Lebanese central bank .But during the past 3 years there have been drastic changes in Lebanon. The war in Syria has cost Lebanon over $7.5 according to the world bank, Hezbollah involvement in Syria and in the internal affairs of the Gulf such as in Bahrain, Kuwait and Saudi Arabia drove the Gulf tourists away.
Hussein Ali a Lebanese analyst told Ya Libnan "Unfortunately Khalil represents Speaker Nabih Berri , a close ally of Hezbollah and for this reason we can't expect him to solve the problem since Lebanon's problem first and foremost is Hezbollah…its involvement in the Syrian civil war, its meddling in the internal affairs of the Arab Gulf countries, its use of its arms to exert political influence in Lebanon etc..etc..etc… ". He added "God save Lebanon" .