Will Lebanon Speaker Berri quit on June 10?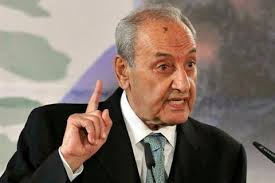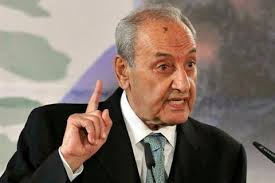 Will Lebanese parliament Speaker Nabih Berri surprise the nation and announce his resignation on June 10 if the MPs boycott the parliament session and no quorum is achieved ? Asked Kuwaiti newspaper al Qabas in a report published on Thursday.
Sources close to Berri informed the daily that he will not accept any more boycotts of the parliament sessions under any circumstances. He is reportedly concerned about the vacuum created at the presidential level and thinks that all government institutions could be affected one way or the other as a result of this vacuum which could lead to the collapse of the entire state.
According to the daily a centrist MP who is close to Berri has been contacting several officials warning them about Berri's intention to quit if the boycott does not end.
Berri issued a stern warning on Wednesday against the MPs who are boycotting parliamentary sessions, saying he would take measures against them for "cherry picking from the menu the food they like."
Berri accused his allies of being "worse than farm owners."
The majority of March 8 alliance MPs including Michel Aoun Aoun's Change and Reform and Hezbollah blocs have been boycotting the parliamentary sessions aimed at electing a new president resulting in lack of quorum and the failure to choose a head of state.
Former President Michel Suleiman 's term ended on on May 25 leaving a void that has halted parliament sessions and raised questions over the role of the cabinet.