Ukraine Says 300 Pro-Russian Fighters killed in Eastern clashes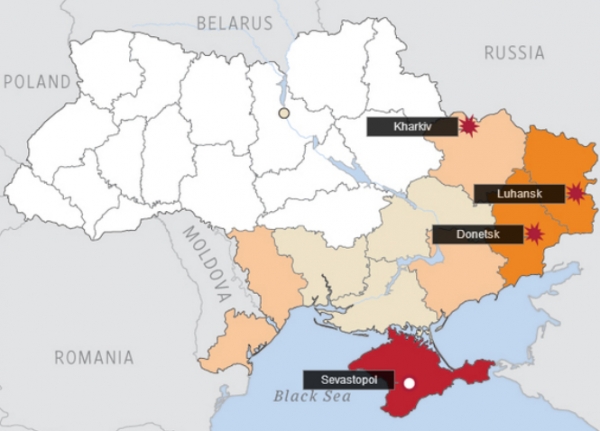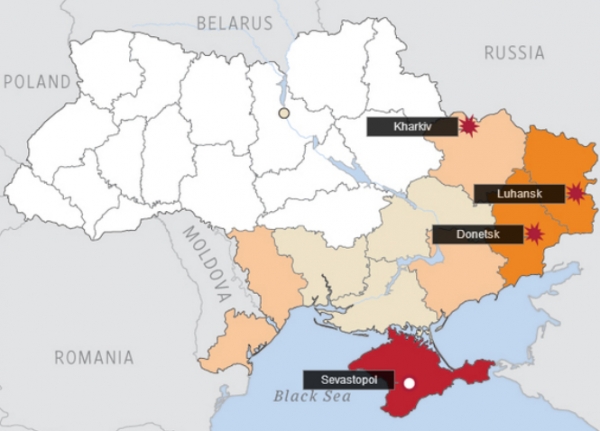 Ukraine's government has claimed that 300 pro-Russian separatist fighters have been killed and around 500 wounded, as their offensive in eastern Ukraine continues.
Government forces are continuing with their attack on the eastern city of Slaviansk and its surrounding areas, Reuters reports. Ukrainian soldiers used aircraft, helicopters and artillery in a bid to expel the occupying pro-Russian separatists. A spokesperson for the government's "anti-terrorist operation" stated that 300 rebels had been killed in the fighting which began on Tuesday.
This figure has been hotly denied by Aleksander Boroday, the separatists' self-appointed "prime-minister". Boroday is reported by Interfax news agency as commenting, "reports of 300 dead are not true. Losses to the Ukrainian side were more than ours."
The fighting in the Slaviansk region follows clashes in and around Donetsk and near Luhansk as Kiev attempts to root out pro-Russian elements in east Ukraine.
Initial operations against the rebels began in April but were beset by desertions and loss of equipment. Following Petro Poroshenko's presidential election victory on 25 May, operations were resumed and with added vigor. In a speech in Warsaw today, US President Barack Obama condemned Russian "aggression" within Ukraine and earlier pledged his support to Poroshenko.
Time/ Reuters