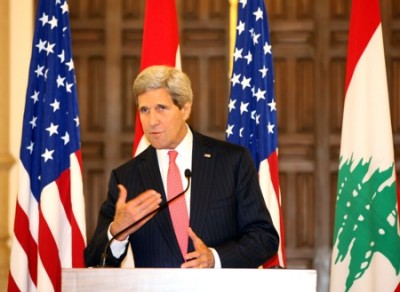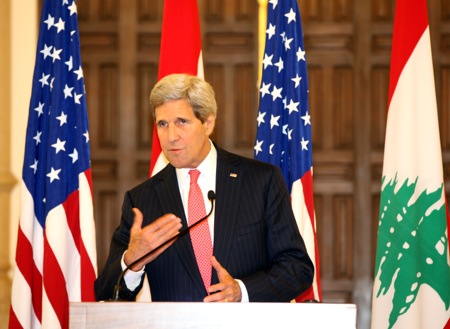 U.S. Secretary of State John Kerry sharply criticized Syria's presidential vote this week as "a great big zero," and said it can't be considered fair "because you can't have an election where millions of your people don't even have an ability to vote."
Kerry's comments come a day after Syrians in government-controlled areas voted in a presidential poll all but guaranteed to hand President Bashar Assad another seven-year term. Voting did not take place in rebel-held areas, and the opposition has denounced the vote as a farce.
"Nothing has changed from the day before the election and the day after. Nothing," Kerry said during a one-day visit to the Lebanese capital. ""The conflict is the same, the terror is the same, the killing is the same."
Syria's three-year-old conflict, which activists say has killed more than 160,000 people, has left the international community deeply divided, with the U.S. and its allies backing the revolt against Assad, who enjoys the support of Russia and Iran.
That division persisted in perceptions of Tuesday's vote, which Assad's allies insisted had made his removal by military means impossible.
In Damascus, an international delegation led by the government's chief supporters said the first multicandidate presidential election in over four decades was transparent and free, and would pave the way for "stability and national agreement."
The delegation of officials from more than 30 countries, including legislators and dignitaries from Iran, Russia and Venezuela, toured polling stations on Tuesday.
In a final statement read Wednesday by Alaeddin Boroujerdi, head of the Iranian parliament's Committee on National Security, the delegation blamed the U.S and its allies for "crimes committed against the Syrian people.
"These elections have happened in its constitutional time and date in a transparent democratic way," said the statement, which was released in Arabic and English.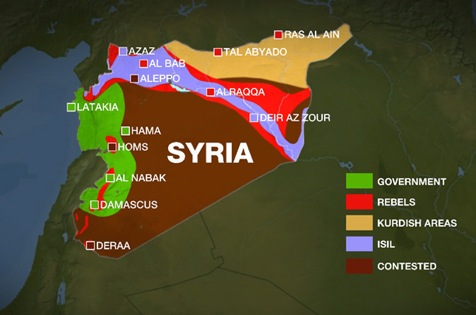 Voting took place only in government-controlled areas, excluding much of northern and eastern Syria. Tens of thousands of Syrians abroad voted last week, although many of the more than 2.7 million Syrian refugees across the region either abstained or were excluded by law.
Assad, 48, has ruled Syria since 2000, when he took over after the death of his father, Hafez, who ruled the country for the previous three decades. On Tuesday he faced two government-approved challengers, Maher Hajjar and Hassan al-Nouri, both of whom were little known before declaring their candidacies in April.
Russian Senator Alexey Alexandrov, a member of the delegation, told reporters in Damascus that the elections assured "Assad's legitimacy and meant he could not be removed in a military operation."
"I am sure that the elections that happened in Syria were done according to all the principles of democracy and international law," said the senator, whose country, along with China, has four times vetoed U.N. Security Council sanctions on Damascus.
"It's impossible … to remove any legitimate leader elected by the people in a military maneuver," he said.
The delegation said that for the "first time in the history of Syria" the elections had been carried out with "the participation of different opinions and political parties."
"These elections in Syria pave the way for a new stage of stability and national agreement in this country after more than three years of war imposed by foreign parties," it said.
US News/AP