Kerry heads to Lebanon to meet PM Salam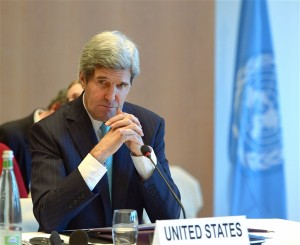 US Secretary of State John Kerry is expected to visit Beirut briefly on Wednesday to meet with Lebanese Prime Minister Tammam Salam, according to a Tuesday report by An-Nahar newspaper .
This will be Kerry's first visit to Lebanon since his appointment as the US secretary of state.
Kerry visited Lebanon on several occasions as the US senator for Massachusetts and as the chairman of the Senate Foreign Relations Committee.