40 Syrian troops killed in Aleppo tunnel bombing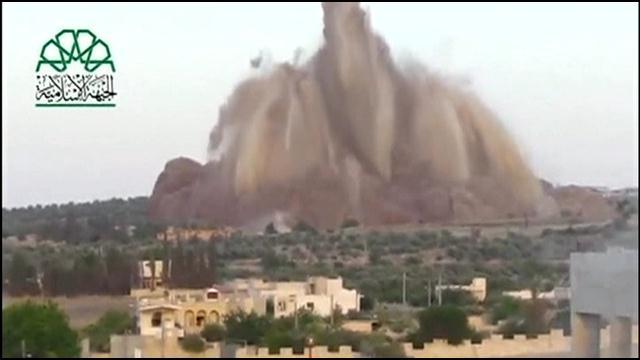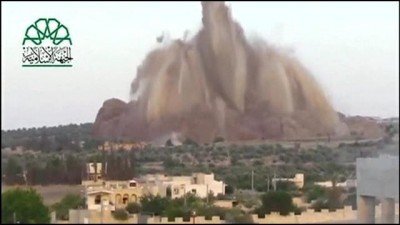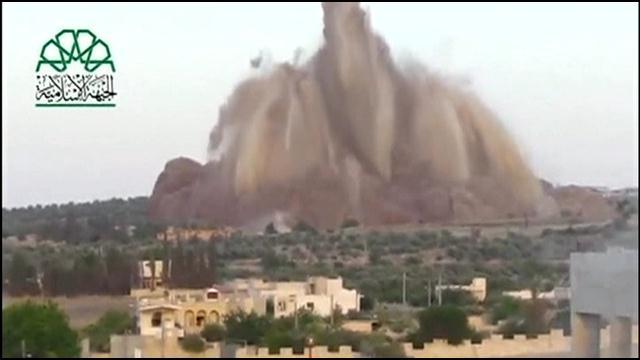 Rebels in Syria claim to have killed up to 40 government soldiers in Aleppo by tunnelling under their positions and setting off an underground bomb.
The Islamic Front, an alliance of rebel brigades, said on Saturday it had dug the tunnel and set off the explosives.
The rebel group posted a video to Twitter of the explosion, saying it killed at least 40 pro-government soldiers. The video shows the moment of blast, followed by a huge cloud of debris in the air.
The Syrian Observatory for Human Rights group said the blast took place near the Zahrawi market, not far from the citadel in Old Aleppo. It said at least 20 people were killed.
According to the UK-based group, fighting broke out after the explosion. Al Jazeera cannot independently verify the group's information.
Last month, fighters from Liwa al-Tawhid, which is part of the Islamic Front, detonated explosives underneath the Carlton hotel in Aleppo that was being used as an army base. The same technique has also been used in Idlib province.
Meanwhile, an American citizen has been identified as a suicide bomber who detonated a truck bomb outside a restaurant in Idlib on May 25.
Al Jazeera