Thousands flee Syrian cities ahead of presidential election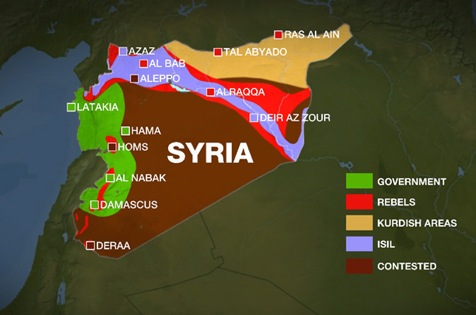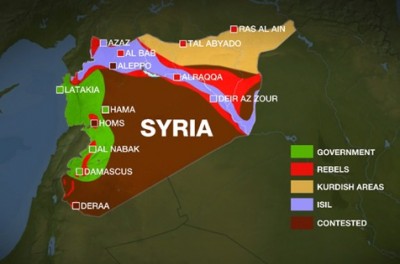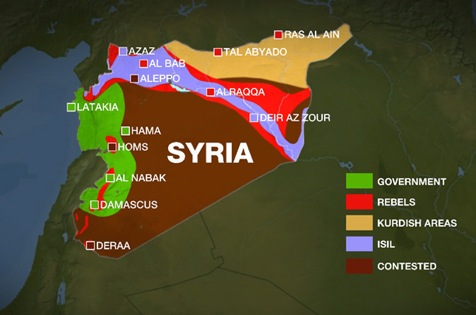 Thousands of people have fled government-held Syrian cities after opposition fighters warned they will attack during next week's presidential election to disrupt the vote, opposition activists said Friday.
The Syrian government presents the June 3 polls, in which President Bashar Assad is widely expected to secure a third seven-year term, as a means to end the 3-year-old conflict that has killed more than 160,000 people. The Syrian opposition and its Western allies have denounced the vote as a farce aimed solely at lending Assad a veneer of electoral legitimacy.
Civilians have escaped the government-held northwestern city of Idlib, which is blockaded by rebels on three sides, after the Islamic Council, a military and civil body in rebel-held areas, ordered them to leave by midnight Friday. The city, besieged by rebels for more than two years, has witnessed frequent clashes.
Rebel fighters closed roads linking areas under their control with those in government hands in the city Friday after the deadline imposed by the council passed, said an activist in the area who goes by the name of Hasan Idilbi.
"The opposition is preparing for a strike to disrupt the elections," Idilbi said via Skype.
Members of the Islamic Council could not be immediately reached for comment.
Another activist based near Idlib named Bassil Asaad said thousands of people have fled, although he said he didn't expect a wide attack on Tuesday.
"I think it is only psychological warfare, although some rebels are warning they will turn it into a bloody day in Idlib," he said.
Asaad Kanjo, who is based in the nearby town of Saraqeb, said about 4,000 people left Thursday alone. He added that they are mostly fleeing to villages and towns in the surrounding province that carries the same name, as well as areas close to the border with Turkey.
An amateur video posted online by activists showed scores of people, some on foot, moving in a rural area outside the city. The video appeared genuine and matched Associated Press reporting of the event.
In the government-held central city of Hama, activist Ahmad al-Ahmad said a few hundred people had left for to the suburbs after similar rebel threats.
Abu Odai, a spokesman for a small rebel group known as the Rahman Brigade, said several rebel groups have said they will bombard the capital, Damascus, during the election, although he said his group abstained from doing so.
"We will not target civilians," he said from a suburb of Damascus. "We will only target security offices that are far from residential areas."
The threats came as an activist group said that crude bombs dropped by Syrian government forces on rebel-held parts of the northern city of Aleppo have killed nearly 2,000 people so far this year.
The explosives — known as barrel bombs — are shrapnel-packed devices that Syrian forces roll out of helicopters over rebel-held neighborhoods.
The Britain-based Syrian Observatory for Human Rights — one of the main groups counting the dead in the war — said Friday that barrel bombs killed 1,963 people so far this year in Aleppo.
Washington Post