Soueid urges action against Syrians not eligible for Refugee status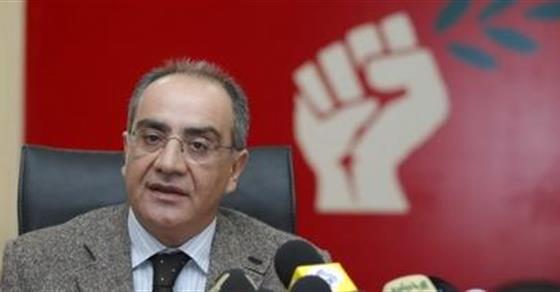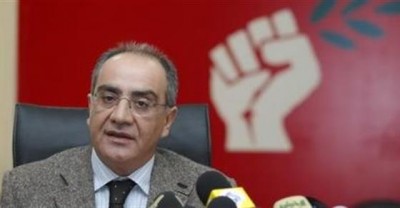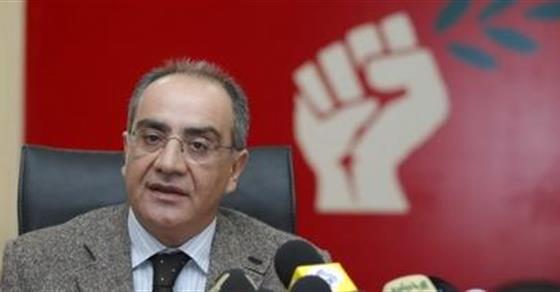 ueMarch 14 General Secretariat Coordinator Fares Soueid called on Thursday for taking "necessary measures" against those Syrians who are "moving freely" between Lebanon and Syria, stressing that they are not part of the refugees who have fled "the killing machine called Bashar Assad."
Commenting on the controversial Syrian presidential election he said:
"The scene of the Syrian presidential election that was held in Lebanon raises serious questions regarding the definition of a Syrian refugee. Do all Syrians residing in Lebanon really need to be in Lebanon?" Soueid was quoted as saying after meeting Lebanese Forces leader Samir Geagea at his residence in Maarab.
"The heroic Syrian people are fighting a killing machine called Bashar Assad," he said.
"If they can move freely from and to Syria and if they can come to the embassy, this means that their lives are not in danger. Therefore, the relevant security agencies and ministries must take the necessary measures in this regard," Soueid added.
Thousands of Syrians headed to their embassy in Yarze to vote in the presidential polls, in what critics described as " a show of power not an exercise in democracy"
The poorly organized vote triggered a suffocating traffic congestion in the area that resulted in stranding thousands of commuters in their cars amid an excruciating summer heat.
Inside the embassy, officials checked the identities of some of the 100,000 Syrians registered to vote and handed out ballot papers with photographs of the three candidates.
United Nations officials in Geneva have said that the civil war has driven nearly three million refugees out of Syria, with the numbers increasing by 100,000 each month. The number of Syrian refugees registered in Lebanon is over a million.
Assad is seeking a third seven-year term after taking over from his father, Hafez, in 2000. Neither of his little-known opponents, Hassan el-Nuri and Maher al-Najjar, is considered to have any chance of winning. The United States and the Syrian opposition have dismissed the election as a sham which, analysts said, is apparently intended to impart a sense of legitimacy to a government that tolerated no real dissent before the uprising and has cracked down unrelentingly on its opponents since the first stirrings of revolt in March 2011.