U.S. to train Syrian rebels, sets $5 Bil. fund to fight terrorism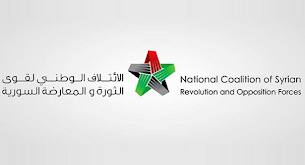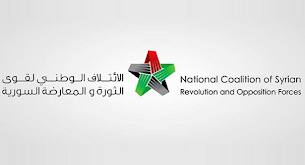 President Barack Obama will announce additional assistance to aid moderate Syrian rebels in their fight against the Assad regime, Secretary of State John Kerry said on Wednesday.
Mr. Obama, in a commencement address on Wednesday at the United States Military Academy at West Point, will also propose a $5 billion fund to help countries fight terrorism, the White House said.
Critics of Mr. Obama's Syria policy have long argued that he hasn't done enough to help moderate rebels counter the regime of Bashar al-Assad or challenge the growing strength of al Qaeda militants.
Speaking on CBS, Mr. Kerry said Mr. Obama and the U.S. wouldn't put American boots on the ground in Syria. "But, yes, he is going to ramp up efforts with allies in concert with the fundamental support group of both Arab communities and European communities who are committed to helping to stop the slaughter that is taking place in Syria," Mr. Kerry said.
The Wall Street Journal earlier reported Mr. Obama is close to authorizing a mission led by the U.S. military to train moderate Syrian rebels to fight the regime and al Qaeda-linked groups, a move that would significantly expand Washington's role in the conflict.
Mr. Kerry said the U.S. would work closely with Congress to provide additional assistance to the moderate opposition in Syria.
Any new initiative, which the president has been considering for months, would supplement a small train-and-equip program led by the Central Intelligence Agency. The training would be undertaken by U.S. special-operations forces, although it is unclear when it would begin.
Mr. Obama has been reluctant to intervene in Syria out of concern the U.S. would get drawn into another open-ended conflict in the Middle East. His change in policy is part of a broader effort to counter criticism that American power has waned on the world stage since he took office.
The White House is embarking on a new effort to explain Mr. Obama's approach to foreign policy and national security issues after becoming frustrated that they are misunderstood.
One new initiative will be the planned $5 billion fund to help train non-U.S. forces "to take on this rising radical extremism that challenges rule of law in so many places," Mr. Kerry said.
"We have to deal with this rapidly changing more complex world where terrorism is the principal challenge," Mr. Kerry said.
WSJ