Despair and dread grip Syrian refugees on election's eve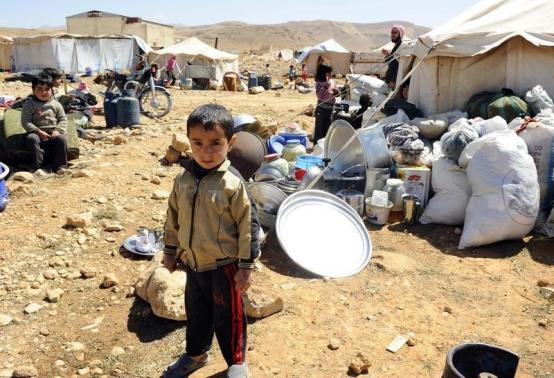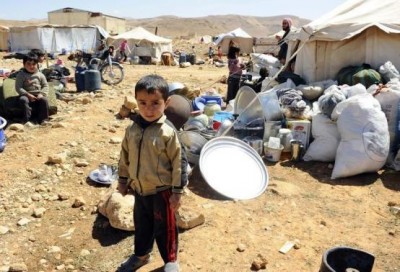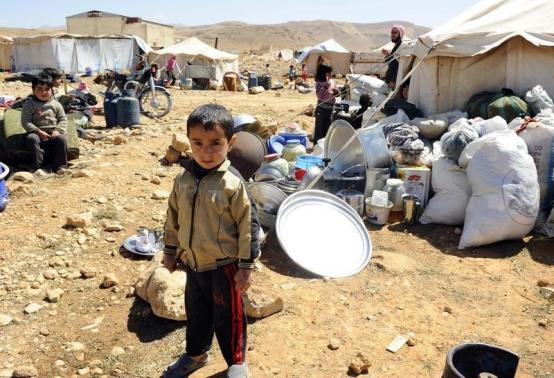 A little over a week ago, Syrian refugees began to notice men going around the camps in Lebanon's Bekaa Valley, asking who wanted to vote for president and taking down names.
The men identified themselves as members of a Lebanese political party allied to Syria's President Bashar al-Assad.
Their presence was a reminder to the more than one million Syrian refugees in Lebanon that they are still within the reach of a Damascus government that has appeared increasingly confident in its ability to handle a three-year-old rebellion.
"Even here in Lebanon, they're following us," said a 35-year-old refugee using the name Abu Mohammad al-Binshi, sitting in a tent of sticks and plastic sheets about nine miles (15 km) from the Syrian frontier.
A week before a vote all but certain to give Assad a third term, many of Lebanon's refugees are coping with the realization that a conflict they thought would end in months could grind on for many more years.
Voting begins on Wednesday for Syrians outside the country, who are allowed to cast ballots at the embassy – as long as they have not left the country illegally, bypassing official routes, as many refugees have.
For those like Binshi who oppose Assad, the poll is an illustration of how effectively the government has weathered a revolt that has killed more than 160,000 people – and how it exerts influence beyond its borders.
Lebanon's makeshift camps are fertile ground for rumors and speculation among refugees conditioned by years of authoritarian rule under Assad's Baath Party.
Some whisper of thickset men in cars with tinted windows who have shown up without notice to demand identification cards and take down names. On election day, buses will come, they say, and those who don't vote will be banned from entering Syria again.
Assad's Lebanese allies deny threatening refugees, and in over a dozen interviews Reuters found no evidence of intimidation. But the presence of men holding papers marked with the Syrian embassy insignia is enough to put many on edge.
"We're under attack here," said one refugee living in Baalbek, a northern Bekaa town where support for the Assad-allied Shi'ite militia Hezbollah runs strong.
"No Syrian dares say a word," said the man, who would only give his name as Abu Abdu. "This country belongs to them – this country belongs to Bashar al-Assad."
ASSAD'S LONG REACH
The walls of the Baath Party office in western Bekaa are covered with images of Assad and his father, Hafez, who built up Syria's police state during his 30-year-reign.
Lebanese and Syrians working there show lists of names registered for the vote.
One man, who asked his name not be published because he was not cleared to speak to media, said only those who wanted to vote were doing so. "No one is intimidating anyone. If someone wanted to arrest someone, they would have done it before."
Assem Qanso, a politician with the Baath Party in Lebanon, said it had not organized any formal campaign, but individuals including him were helping refugees travel to Beirut to vote at the embassy.
Such efforts demonstrate the influence Syria continues to wield in Lebanon.
Syrian troops entered the country during Lebanon's own 1975-90 civil war, and only pulled out decades later after hundreds of thousands of people protested against them in 2005.
Just up the road from the camps in central Bekaa there is an old farm which Syrian authorities once used as a detention facility.
Mahmoud Omar, a 34-year-old refugee, said no one had directly threatened anyone at his camp, but rumors had spread that anyone who didn't cast their ballot would be harassed by Hezbollah agents or banned from returning to Syria.
Michel Kilo, a longtime Syrian opposition campaigner, remembered how similar talk used to sweep Syria during election season. Many feared attracting the attention of the security services if they failed to vote.
At the Culture Ministry where Kilo worked, attendance was mandatory on election days, he said. Voting for Assad was considered a requirement for a raise or other advancement.
For refugees who lost nearly everything and are now living precariously as guests, it was only natural fear would continue.
"They live under psychological pressures and fears that at any moment they could be expelled, that their movement could be restricted, that they could be kidnapped, or that their aid could be cut off," he said.
"When they see someone (an Assad ally) coming, they see in him a person hostile to them."
"IT WAS BOUND TO FAIL"
The pressure cuts both ways. One anti-Assad activist in Lebanon named Jad wrote online last week that refugees who saw a friend or neighbor traveling to Syria around the time of the elections should note their names.
"They are going to vote for that donkey," he wrote, referring to Assad, saying their names should be made known and they should be held to account.
Indeed, after years of hardship, many refugees need little prodding to voice support for Assad – if only out of a sense of resignation.
Abdallah al-Araj, a 21-year-old former student from Raqqa, a northeastern city now controlled by an al Qaeda splinter group, described his disillusionment as the revolt turned from protest movement to civil war after a government crackdown.
"This is not a revolution, this is the destruction of the country," he said. "We would've definitely stood with something that realized the demands of the people in a peaceful, civilized way. But once the situation got dragged into armed revolution, once it became militarised, it was bound to fail."
Yet the question of where to place the blame is still very much a source of debate. When Mohammad Jumaa, a 31-year-old refugee from the central city of Homs, started to say a majority of Syrians now support Assad, another refugee cut him short.
"Where did you get that? Did you get that from SANA (Syria's state news agency)?" he demanded.
Jumaa looked taken aback: "Well, we'll see when the elections – "
"What elections? Why should anyone go and vote?" the man shouted.
"Whether you vote or not, he's going to be president. You and I both know that, don't we?" Jumaa said. "So that's it. It's over."
Reuters