Polls extended for 3rd day: Where are the Egyptians?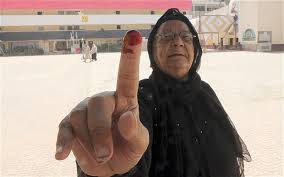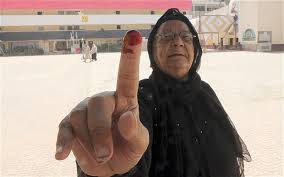 Egyptian authorities scrambled to rescue the country's presidential election from a debacle of low voter turnout, but few people trickled to the polls on Wednesday even after the balloting was extended for a third day.
The low turnout is increasingly likely to deprive the all-but-certain winner, former army chief Abdel-Fattah el-Sissi, of the overwhelming show of public support he sought in the vote.
El-Sissi has been looking for a huge turnout as evidence of legitimacy for his ouster last July of the nation's first freely elected president, the Islamist Mohammed Morsi.
Opponents say the no-show at the polls reflects deep discontent with el-Sissi, not just among his Islamist foes but also among a broader section of the public that says he has no solutions for Egypt's woes and fears he will return Egypt to the autocratic ways of Hosni Mubarak.
"The ballot boxes are looking for voters," declared the front-page headline in Wednesday's edition of the Cairo daily Al-Shorouk. Even the generally pro-el-Sissi daily Al-Masry al-Youm appeared to rub salt into the wound.
"The state is looking for a vote," the headline said in red letters.
For the past 10 months, the government and media have been whipping up adulation for el-Sissi, depicting him as the country's savior.
They have praised his crackdown on Morsi's Muslim Brotherhood and other Islamist supporters, a campaign that has killed hundreds and put thousands in prison.
In Cairo's upscale Zamalek district, a polling center did not have a single voter more than an hour after polls opened Wednesday. Masked army troops looked relaxed standing behind sandbags.
A short distance away, Amani Fikry, a manager in a privately-owned company, said she had voted earlier with her mother.
"People are lazy, depressed or frustrated. They knew what the result will be even before the vote," she said. "They are exhausted of three years of constant troubles."
There has never been any doubt that the 59-year-old el-Sissi would win over his sole opponent, leftist politician Hamdeen Sabahi.
But el-Sissi and his backers have sought a big victory to send a message to the West — as well as to his domestic opponents — that his ouster of Morsi was not a coup but a popular revolution. Millions took to the streets in protests against Morsi before el-Sissi removed him.
Sabahi's campaign, citing its representatives at polling stations, estimated turnout on the first day at only 10 to 15 percent.
Washington Post