Aoun's bloc to boycott parliament's legislative sessions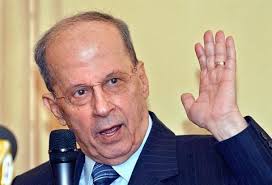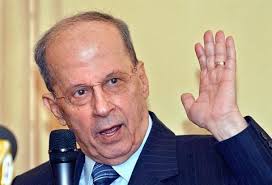 In a catch 22, Change and Reform bloc which has been obstructing the election of a new president announced on Monday that it will also boycott the Lebanese parliament's legislative sessions until a new president is elected to replace former president Michel Suleiman whose term ended yesterday.
"No legislation is constitutional while the presidential post is vacant, unless it is for the higher interests of the state or to approve a new and just parliamentary electoral law," an official statement of the bloc which was recited by former minister Salim Jreissati read
"The priority remains for the presidential elections according to the provisions of the constitution."
This comes a day after Hezbollah chief Hassan Nasrallah who is closely allied with Change and Reform bloc leader MP Michel Aoun insisted in a speech on Sunday that the new president should be a friend of Hezbollah and dismissed March 14 concerns over the disruption of the presidential election.
Nasrallah in his speech tried to justify why Hezbollah and allies are disrupting the election of a new president:
"We don't mind if you say that we are disrupting the elections. This issue is a national and historical responsibility, and we don't have a problem if you accuse us of being disruptive." Nasrallah said.
Nasrallah's speech was described as "arrogant "by March 14 MPs,
The parliament failed 5 times in a row to elect a new president due to lack of quorum resulting from the boycott by March 8 MPs affiliated with Hezbollah and Aoun's Change and Reform bloc.