Pope Francis appeals for Syrian peace as he launches his ME visit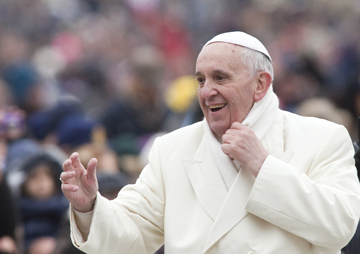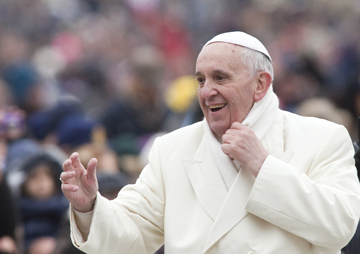 Pope Francis called for urgent steps to end Syria's three-year-old civil war as he arrived in neighbouring Jordan on Saturday, starting a Middle East trip aimed at bringing hope to the region's dwindling Christian population.
Addressing Jordan's King Abdullah on his first visit as pope to the Holy Land, Francis praised the Western-backed kingdom for its efforts to "to seek lasting peace for the entire region".
"This great goal urgently requires that a peaceful solution be found to the crisis in Syria, as well as a just solution to the Israeli-Palestinian conflict," he said, departing from his prepared text to describe the king as "an artisan for peace".
More than 160,000 people have been killed in Syria's conflict and millions have fled to neighbouring countries, including Jordan.
The refugees are from all faiths, but Christians feel threatened by radical Sunni Muslims now leading the military insurgency against president Bashar al-Assad.
After meeting King Abdullah, Francis held a mass in an Amman stadium and was to meet some of those Syrian refugees in Bethany on the Jordan – the place where according to tradition Jesus was baptised – as well as others who fled violence in Iraq.
Conflict across the region, including the Arab revolts of recent years and the civil war in Syria, has accelerated a historic decline in its Christian community.
While local worshippers hoped Francis would use his fleeting visit to call attention to their plight, they doubted he could do much to help just weeks after the collapse of the latest Israeli-Palestinian peace talks.
In Israel and the occupied West Bank, where the pope will travel on Sunday and Monday, more Palestinian Christians are looking to leave; accusing Israel of eroding their economic prospects and hobbling their freedom of movement.
The Jewish state denies discriminating against its Arab citizens and cites security reasons for curbs on the movement of Palestinians in the West Bank.
Francis, leader of the world's 1.2 billion Roman Catholics, will also use the trip to appeal to members of all religions to work together for peace.
"Religious freedom is in fact a fundamental human right and I cannot fail to express my hope that it will be upheld throughout the Middle East and the entire world," he said.
ABC/Reuters