Strange bedfellows and a strange calm in Lebanon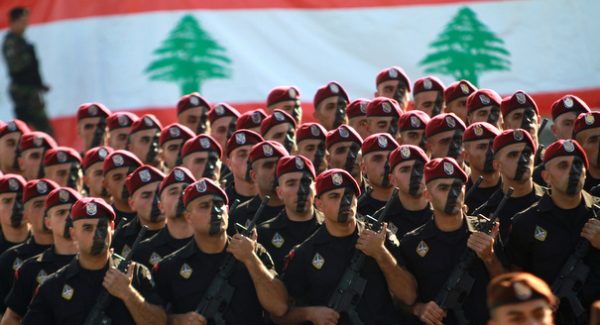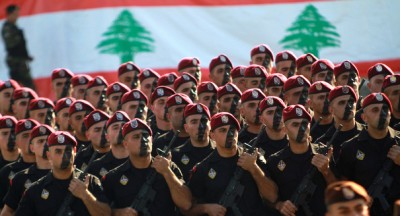 On April 17, the Lebanese Army sent a communiqué to newsrooms across the country announcing the arrest of Bilal Kayed, a member of the Abdullah Azzam Brigades, a Sunni extremist group with ties to al Qaeda. Lebanese military intelligence took full credit for the arrest, hailing it as "an important milestone" in its struggle against a growing insurgent campaign that had terrorized predominantly Shiite neighborhoods and towns with car bombs and rocket attacks.
The true story, however, was more complicated. The operation leading to the arrest — like a number of similar operations preceding it — was the product of months of intensified cooperation between Lebanon's rival security agencies and the paramilitary group Hezbollah, according to Lebanese security sources.
Hezbollah's intervention on the side of Syrian President Bashar al-Assad's regime in the civil war raging next door was precisely why Sunni extremists had targeted the group's bastions of support within Lebanon — and now Lebanon's U.S.-funded security forces are helping the "Party of God" combat the threat.
"Of course we would do anything to stop the car bombs," said a security official from within Lebanon's intelligence community, who spoke on condition of anonymity due to the sensitivity of the topic. "We were willing to work with anyone, any political groups, any persons, if it's meant information to protect the country from terrorist attacks."
Last summer, when the violence in Lebanon spiked dramatically, officials and observers warned loudly that the Syrian conflict was spilling over into the country. Two large car-bomb attacks struck Beirut's southern suburbs, killing more than 20 people. A week later, two car bombs struck Sunni mosques in the city of Tripoli, leaving at least 47 dead. In November, the Iranian Embassy in Beirut was attacked with a double suicide bombing that killed another 23 people. The Abdullah Azzam Brigades claimed responsibility for the Iranian Embassy attack, warning via their Twitter account: "The attacks will continue until Hezbollah withdraws its fighters from Syria."
The story of the last several months, however, is that the Syrian war has stopped spilling over into Lebanon. There has not been a car-bomb attack in the country since late March, while rocket fire by anti-Assad insurgents on areas considered sympathetic to Hezbollah have also decreased significantly.
The violence appears to have been thwarted by an alignment of interests among some unlikely allies: Lebanon's Sunni political elite, the United States, and Hezbollah.
The violence appears to have been thwarted by an alignment of interests among some unlikely allies: Lebanon's Sunni political elite, the United States, and Hezbollah.
The improvement in security came after Lebanon swore in a new government, which handed key security portfolios to figures from the anti-Assad camp. It also occurred after the Syrian regime, aided by Hezbollah, took back large swaths of the Qalamoun region along the border with Lebanon, which insurgents had used as a launch pad to organize attacks in Lebanon.
"What they did in Qalamoun decreased to a minimum the car bombs, that's true," Lebanese Interior Minister Nohad Machnouk told Foreign Policy. Machnouk is a top official within the anti-Assad, predominantly Sunni "Future" bloc, and he's a vocal critic of Hezbollah, which he has blamed for bringing the Syrian war to Lebanon. But, Machnouk cautions, Hezbollah's actions alone cannot be credited for stopping the bombs. "There was a regional decision that things in Lebanon should be quiet," he said, between puffs of a Cohiba cigar in his newly renovated office. "And everybody got the message and behaved accordingly, especially Hezbollah."
Lebanese security sources who spoke on condition of anonymity due to the sensitivity of this subject were more explicit. "Hezbollah and the Army, they tried to prevent the Syrian spillover with force," said another Lebanese security official. "But with just coercion, they failed."
It wasn't until Hezbollah and Lebanon's various intelligence agencies — some of which are hostile to the paramilitary group — agreed to increase coordination and intelligence-sharing that the car bombs stopped, the official explained. "In a country like Lebanon, you cannot ensure security with just power and force," the official said. "You need political backing."
As the rapprochement gained momentum, former enemies buried their grievances to confront the shared threat. In a rare public meeting, Machnouk sat down with senior Hezbollah security official Wafiq Safa in April to negotiate aid delivery to Tufail, a Lebanese village on the border with Syria that was cut off from both countries by the fighting nearby.
Machnouk said to get aid to Tufail he had two choices: Work with the Syrian government, or work with Hezbollah. He chose the latter. "They are Lebanese, after all," he said. "I did what was necessary."
But as he and Safa met, a photographer snapped a picture — causing political fallout within Lebanon's anti-Assad camp, which objected to working so closely with Hezbollah. Machnouk said he knew he could have arranged the same deal under the table, but he wanted the exposure so Hezbollah wouldn't have the opportunity to back down. "I paid for this picture," Machnouk said, almost laughing. "But I got the plan."
This new coordination benefited Hezbollah by bolstering the group's efforts to secure its strongholds in the southern Beirut suburbs and the Bekaa Valley, which borders Syria. For Lebanon's Sunni political elite, the public victories against terrorism allowed the newly appointed ministers to project an aura of stability in the country and portray themselves as in control of events.
However, the coordination is potentially awkward for Washington, whichhas funded the Lebanese security forces to the tune of nearly $1 billion since 2005. The United States, which has designated Hezbollah a terrorist organization, has invested this money into the Lebanese Army and internal security forces with the express aim of countering the Lebanese paramilitary organization.
U.S. officials, however, appear to be on board with whatever coordination is necessary to stop terrorist attacks in Lebanon. In July 2013, the CIA reportedly shared intelligence with Lebanese officials about an imminent al Qaeda attack in Beirut's southern suburbs. The information was then passed along to Hezbollah's security apparatus, which is largely responsible for security in the area — as U.S. intelligence officers would know it had to be.
"It's in no one's interest for car bombs to go off in Beirut," said Andrew Exum, a former special advisor for Middle East policy at the Pentagon. "It's one of those odd quirks, but everyone's interests are in alignment."
For Hezbollah, that odd alignment was a political opportunity.
"I think Hezbollah has done something really intuitive and smart," said Aram Nerguizian, an analyst with the Center for Strategic and International Studies. "They have capitalized on the desire of the Sunni political establishment to play a larger role in their domestic affairs."
By allowing the Lebanese security forces to take the credit for improved security and key arrests, Nerguizian said, Hezbollah created a partnership that ultimately serves its interests.
Although it appears the terrorist threat on Lebanese soil has been neutralized for now, it is impossible to tell how long the lull will last. "We can't work today to stop the attacks tomorrow," the source from within Lebanon's intelligence community said. "It's a daily mission — you can't take tomorrow off."
Foreign Policy