Haftar: I want to cleanse Libya of Muslim Brotherhood, radicals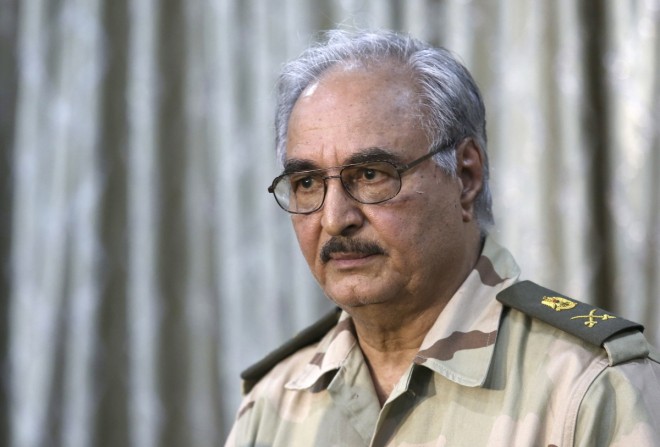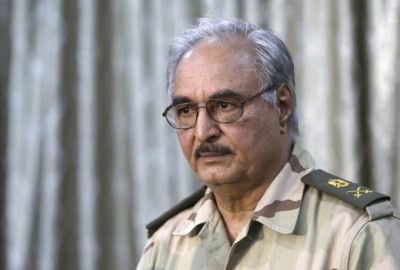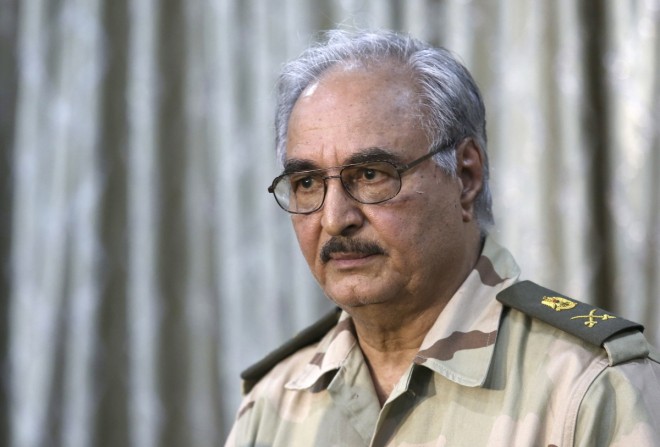 A retired Libyan general has said he wants to cleanse Libya of the Muslim Brotherhood and other Islamist radicals.
Khalifa Haftar blamed them for widespread lawlessness in the country.
He told Al-Sharq Al-Awsat newspaper the he had arrested 40 people who had allegedly been helped and given fake passports by the Brotherhood.
The operation, dubbed Al-Karama (dignity), was launched because the "Muslim Brotherhood in Egypt is the driving forces behind extremists arriving in Libya."
"This opened the eyes of Libyans," he added.
Haftar said the offensive had been in the planning for two years. It started in the eastern city of Benghazi on Friday and swept into Tripoli where the General National Congress or parliament was occupied on Sunday.
Gunmen loyal to the general set fire to an annex of the parliament before withdrawing to the airport.
He was joined on Monday by Colonel Wanis Abu Khamada, a respected commander of an elite army unit.
Ahram on Line