Lebanon Landlords protest against Suleiman's stance over rental law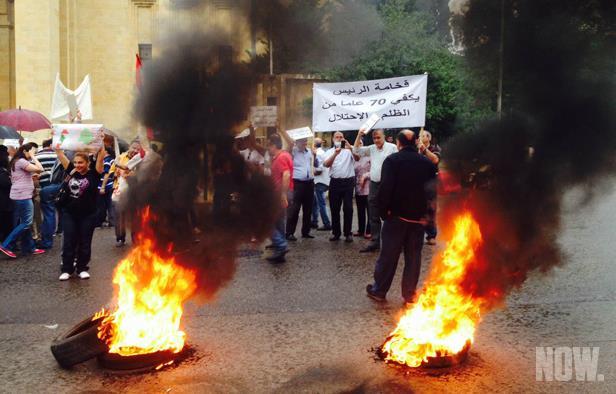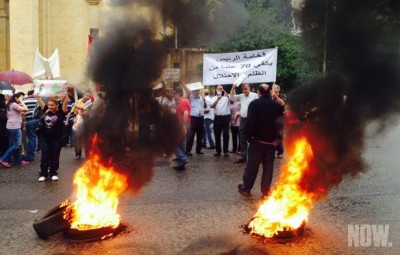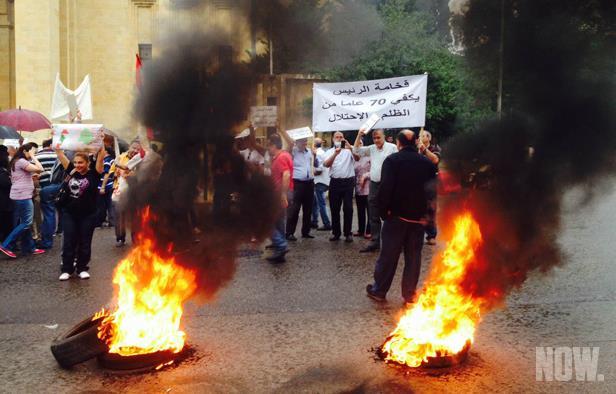 The landlords of buildings that are still under the old rental law staged a protest on Wednesday in Beirut in protest against President Michel Suleiman's stance with regards to the new the draft-law.
The landlords slammed Suleiman's action, comparing him to Pontius Pilate, the Roman judge who ordered the execution of Jesus Christ.
Warning that the building could collapse they said:
"We will stop all maintenance activities of the buildings and no longer pay taxes because our buildings are occupied."
The protesters vowed that they will not leave the streets until the new rent law is enacted
Suleiman on Monday asked the Constitutional Council to look into the constitutionality of the new rent law.
Earlier this month, the president rejected signing the new rent law, saying: "Any law that does not grant social justice will be unfair against a certain segment of the people."
Tenants
Old rent law buildings tenants meanwhile staged a demonstration in Riad Solh Square in Beirut to thank the president on his stances on the law.
"We do not oppose the owners, but the money-hungry officials," declared one of the demonstrators.
The parliament passed in April a draft law regarding rents, which calls for an increase in rents over a six-year period until they reach 5 percent of the current value of the premise.
The old rent law pertains to rent contracts carried out before 1993.
Tenants of old rent law buildings have slammed the draft law, saying that it will force many of them to leave their homes because they would not be able to afford the new rent.
The owners of the buildings, on the other hand, say that the law paves the way for better ties with tenants.