Qatar buys 60 million shares of Germany's Deutsche Bank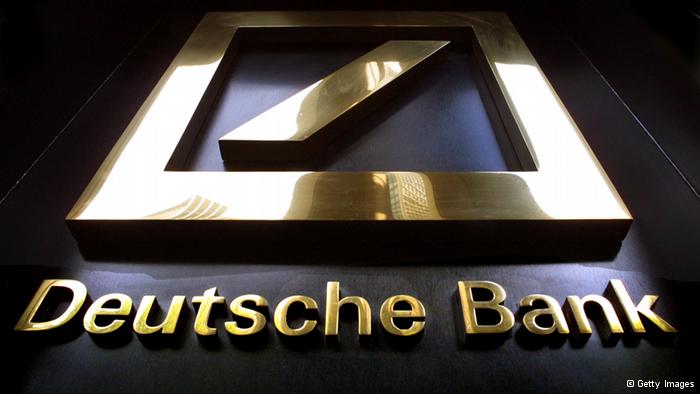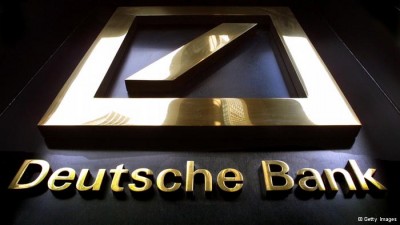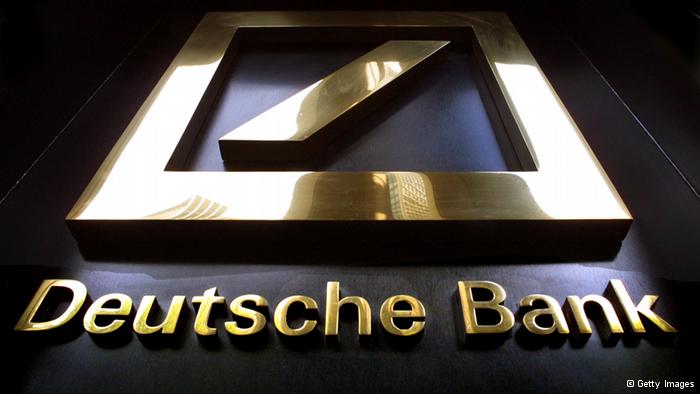 Deutsche Bank AG, Germany's largest bank, sold about 60 million shares to the Qatari royal family as it announced plans to raise 8 billion euros ($11 billion) in its second-biggest capital increase.
Paramount Holdings Services Ltd., an investment vehicle of Qatar, purchased 1.75 billion euros of shares at 29.20 euros apiece, the Frankfurt-based bank said in a statement last night. Deutsche Bank plans to raise an additional 6.3 billion euros from a rights offer in June.
Engulfed in legal probes over the alleged rigging of benchmark rates and currencies, Deutsche Bank has focused on shrinking its balance sheet to bolster finances ahead of a European Central Bank exam this year to assess banks' ability to withstand shocks. A slump in debt trading has eroded earnings as it scaled back operations. The capital increase is the biggest since the company sold about 10 billion euros of shares in 2010 to fund its purchase of Deutsche Postbank AG.
The sale will help the bank "address challenging operating conditions," including "tighter regulatory requirements, the increased cost of compliance and litigation, and headwinds in the macro-economic environment," Deutsche Bank said in the statement.
While increasing capital will shore up Deutsche Bank's finances, it may slow progress toward meeting profit goals. The bank said yesterday it expects to reach a target for return on equity, a key measure of profitability, of 12 percent in 2016, after previously aiming to reach that level next year.
Deutsche Bank will be global coordinator and bookrunner on the sale, which will be underwritten by a group of banks it didn't identify.
Global League
The German lender entered the league of global investment banks more than 20 years ago with the purchase of Morgan Grenfell and the hiring of Merrill Lynch & Co. bankers including Anshu Jain, who is now co-chief executive officer. The company finished last year holding less capital than all but two of the nine biggest European and U.S. investment banks, data compiled by Bloomberg Industries show.
Deutsche Bank joins London-based Barclays Plc and Credit Suisse Group AG of Zurich in selling stakes to Qatar, the richest country in the world on a per-capita basis.
European banks are being urged to boost their ability to withstand losses before the conclusion of stress tests as the ECB leads the charge to prove the region's banks are robust before it assumes the role of supervisor in November.
Capital Level
Deutsche Bank said it expects the measures to boost its common equity Tier 1 ratio to 11.8 percent from 9.5 percent at the end of March. It will hold an analysts' call at 8 a.m. Frankfurt time to discuss the move. The bank is holding its annual shareholders meeting on May 22.
Deutsche Bank, whose shares have lost 11 percent of their value this year, said the rights offer will run through June 24. The stock gained 1 cent to close at 30.74 euros on May 16 in Frankfurt trading, giving the bank a market value of 31 billion euros.
Legal costs, which totaled 3 billion euros last year, have hampered the bank's efforts to build capital. Deutsche Bank has yet to resolve probes into its role in industry-wide attempts to manipulate benchmark interest rates and currency markets. It also faces lawsuits which allege the company didn't make adequate disclosure of U.S. mortgage-backed securities.
Business Week