Russia Feeling the chill: Special report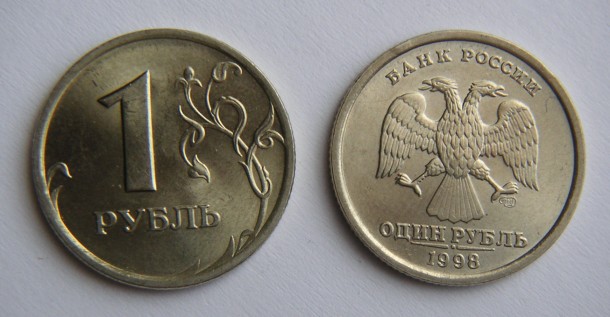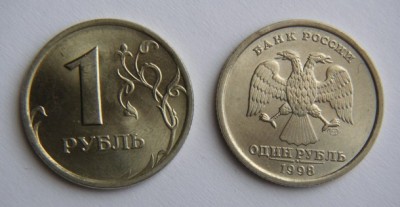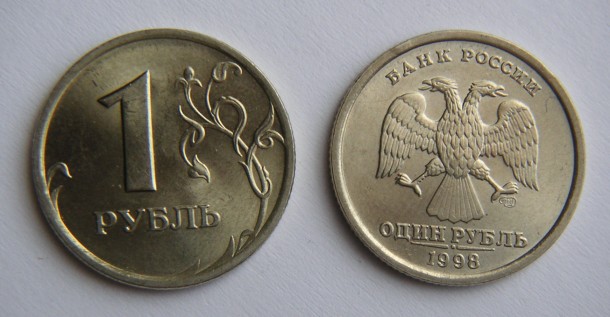 It's a nervous time for international law firms in Moscow, as Russia's rift with the West threatens to throw their businesses off course – possibly for good
A quarter of a century after the first international law firms moved into Moscow, booming workflows for both domestic and foreign practice have suddenly been affected by president Vladimir Putin's aggressive moves towards neighbouring Ukraine, and the US and EU sanctions imposed on Russian individuals and companies.
"Six months ago, my view would have been that Russia was the only high-growth market in Europe," says Paul Melling, who founded Baker & McKenzie's Moscow office (see box, page 24) in 1989 and continues to manage it. "It was a high-priority market for many multi-national companies, particularly in the pharmaceutical and medical devices sectors. GDP was set to grow this year by 2 to 3 per cent, and most companies here were budgeting for considerably higher growth than that – with some anticipating 15 to 20 per cent growth.
"So for all the right reasons, it was the most exciting time to be a lawyer in Russia in all the 25 years I've been here. We've seen tremendous strides forwards in terms of compliance and business ethics in Russia. Local companies are trying to build their own compliance structures. But I would also have said, in Russia you never know."
You never know, indeed. With sanctions kicking in and prime minister Dmitry Medvedev – himself a lawyer – understood to be gearing up to challenge the measures at the World Trade Organisation, the environment for international businesses and their legal teams does not look bright.
But some argue that Western-imposed sanctions – along with the possibility of the Kremlin hitting US and European businesses with reciprocal measures – could actually boost local law firms at the expense of their international rivals. As one domestic law firm partner explains bluntly: "Russian law firms don't have the impression that they will have less work because of the Ukraine crisis. To the contrary – there will be more work for Russian law firms because of these events."
The rouble in trouble
Lawyers at domestic and international firms in Moscow maintain that so far, international clients have not bolted for the door, though they acknowledge that investors have put plans on hold.
"It is clear that some projects will be cancelled because of the political situation," saysAlrud senior partner Vassily Rudomino. He predicts that schemes awaiting board of director approval, or those with heightened risk, such as having an element of government involvement, will be especially vulnerable.
"What will be the percentage of cancelled projects?" he asks. "Who knows? We've not yet seen any of our clients cancelling or withdrawing from Russia. However, in the past few weeks we've seen postponed instructions – for example, some big M&A transactions with international involvement."
Rudomino maintains that commerce will win out over politics. "Business is business, and many projects have been discussed for a long time, so in general we expect people to continue," he says.
His counterpart at Capital Legal Services, managing partner Vladislav Zabrodin, agrees. "Over the next couple of months, we'll definitely see those foreign companies that are already in Russia staying," he says. "We don't anticipate any drastic moves from them. They'll be used to Russia and will understand that politics is politics, and business is business."
But Zabrodin points out that sanctions are already having an impact on the Russian business environment, with the rouble declining in recent weeks.
"Companies that were considering a move to Russia are unlikely to come because the situation is so uncertain," he muses. "Importing to Russia is going to become a lot more difficult – not least because of the dip in the exchange rate. And also, the Russian government is going to make a big push to encourage the use of locally produced goods."
Blacklisting
So far, the US and EU have clobbered Russia with two rounds of sanctions in response to Putin's annexing of Crimea in March and more recent alleged incursions into eastern Ukraine. Members of the Russian-backed former Ukrainian government have been targeted, as have mid- to high-ranking Russian officials.
The US and EU were relatively unified in round one of the sanctions, with both focusing on individuals. But the second round has seen divergence, with the US black-listing high-profile corporate entities such as Bank Rossiya.
"The US has added more corporates and individuals to its list, while the EU has so far held off," explains a partner at an international law firm. "We think the US will continue to do that; the EU is being more circumspect because it has more to lose."
Establishing who qualifies as what the US calls a 'specially designated national' and the EU a 'designated person', and whether a business has had anything to do with those people, involves a lengthy process of building corporate trees and compiling other intelligence.
Once a link is discovered, Western businesses needs legal advice on what the sanctions stipulate.
"Clients must understand to whom the sanctions apply," explains Ross Denton, a partner in Baker & McKenzie's London-based European Community, competition and trade department. "They don't apply to subsidiaries of EU corporations incorporated in Russia – and the same is true of the US. We've seen lots of legal advice that has been wrong on that point – saying you are a US corporation, therefore you can no longer deal in Russia. That isn't right."
Rumours suggest the sanctions regime will hit international law firms particularly hard. Indeed, Hogan Lovells is understood to have been forced to jettison several high-profile clients because they feature on the sanctions list. The firm declined to comment but Russian lawyers point out that despite foreign firms having little choice, those clients will feel jilted.
Dimitry Afanasiev, chairman of Egorov Puginsky Afanasiev & Partners, suggests Russian firms will be the ultimate beneficiaries.
"Russian national law firms are picking up some of the work previously done by the international law firms," as a result of the crisis, maintains Afanasiev. "Several Russian clients told me they cannot trust foreign law firms who abandon them under pressure."
Afanasiev and other Russian lawyers forecast that the current crisis will have several other positive impacts for local legal practice. Existing Kremlin moves towards 'de-offshorisation' and 'domestification' – the process of returning offshore business to Russia – will be accelerated. Indeed, those oligarchs on the sanctions list are already understood to be returning capital to Mother Russia.
Afanasiev also sees a move towards "de-dollarisation". He explains: "International contracts are generally denominated in US dollars and in most cases, payment is routed via a correspondent bank in the US. US sanctions require that any funds in the US belonging to a sanctioned person are transferred to a blocked account. Solutions to this are to transact in a currency other than dollars, or route payments via a dollar settlement system outside the US where sanctions do not apply – for example, Hong Kong or a newly established Eurasian settlement system."
As a result, Russian lawyers also envisage moves away from the use of English law in Russian business contracts and therefore a shift from UK and US venues for dispute resolution. This has been predicted for several years but the crisis might accelerate a slow process.
"Foreign law firms have tried to lure clients by saying that the use of Russian law is bad and that Russian courts are bad," says Pepeliaev Group managing partner Sergey Pepeliaev. "Our political leaders don't like that, and they are encouraging Russian businesses to draft contracts under Russian law and to refuse to instruct foreign law firms."
Pepeliaev was recently approached by a local general counsel, keen to join his firm. "I asked why he didn't want to go to an international law firm. He said he didn't think they had good prospects in Russia and that they will shortly be reducing in size. And I agree with that view."
Sanctimonious attitude
Another by-product of the Ukraine crisis that could have a negative impact on global firms in Moscow is the Kremlin's increasing desire to look east rather than west. Russian political commentators have said for some time that Putin has become increasingly frustrated with what he views as a patronising and sanctimonious attitude from the US and EU on a range of commercial and social issues. Leaders in India, China and other developing economies in the East are, he reckons, much more respectful of Russia's global position.
"The EU and US sanctions will push Russia to turn east towards India, China, South Korea and other Asia Pacific countries," says Pepeliaev. "And Eastern businesses will be inclined to use Russian law firms. Why should a Chinese investor instruct a US or UK firm when there are Russian firms that can do the same work more efficiently and for less money?"
Alrud's Rudomino is less dogmatic. "It depends on the firms," he says. "Those global practices in Moscow that have East Asia offices will benefit. We have Chinese-speaking lawyers in our team and we are working with local Chinese firms and global firms with offices in China. And we're competing with global firms in Moscow to work on Chinese projects in Russia. One of the benefits the globals offer is having an office in China as well as Moscow. Chinese clients are quite prepared to instruct an international firm because they are brand-driven."
Alrud has no immediate plans to open in China, but Rudomino says some Russian practices could soon be weighing options as "they may think there is political capital in doing so".
But Western lawyers in Moscow are more sceptical about any shift east. "Russia may not be completely European, but it is definitely not Asian," says Dentons Moscow managing partner Florian Schneider. "It's still closer to Europe – certainly as far as the people are concerned. Russia wants to be recognised as an independent power in the world, but on the other hand, its leaders have to understand that the people are closer to Europe. So they will not cut links to Europe and the US."
The Lawyer