Women addicted to drugs in Iran doubled in 2 years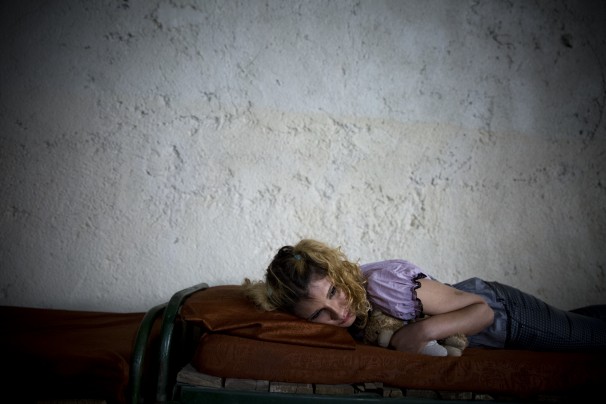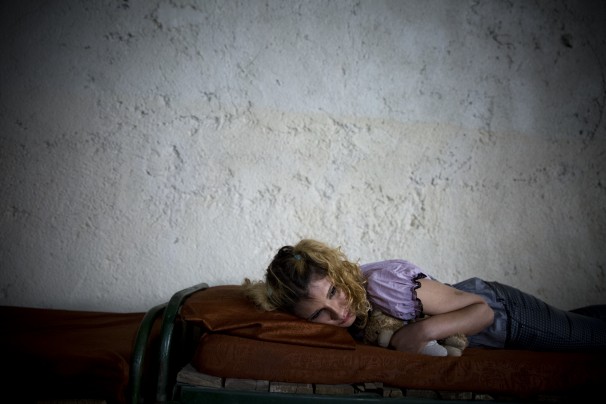 By: Jason Rezaian
TEHRAN — On the western outskirts of this city, in an industrial neighborhood of factories and dusty half-constructed lots, a metal-walled building houses women with a secret.
They are female drug addicts, a growing class of people with a habit so taboo in this traditional Islamic society that some Iranians believe they deserve death. But the modest facility here, a substance-abuse rehabilitation center for women, is one sign that attitudes are slowly changing as Iran begins to confront an uncomfortable problem that long went ignored.
The bulk of Afghan opium passes through Iran before it hits the global market, and that access has long contributed to addiction rates that are among the highest in the world. Now they are dramatically rising, particularly among women. Government agencies and international bodies provide conflicting statistics, but Iran's Drug Control Headquarters estimates that 3 million of Iran's 76 million citizens are addicts, more than 700,000 of them women — double the number two years ago.
"There is starting to be some recognition that addiction is a disease, not a crime," said Massoumeh, the director of the small center, which is run by women. "But changing minds takes time."
That is in large part because of the stigma attached to female substance abuse, as well as a heavy dose of denial about the roots and scope of the problem. At a conference on drugs in the city of Urmia this month, one government official blamed foreign meddling.
"The addiction of women to drugs is a trick by our enemies to attack Islamic values of Iranian families," Razieh Khodadoust, the director general of the State Welfare Organization of Iran in the West Azerbaijan province, said at the conference. "The enemies of the Islamic republic are planning extensively to spread drugs among Iranian women and they are investing heavily in this project."
Hidden addiction

Finding drugs here is easy, and the vast majority of addicts use locally produced crystal methamphetamines or heroin and other opium derivatives. Even so, until recently, the mere thought of women with substance abuse problems seemed unfathomable. Shame was incentive enough for most to hide their habit, making the problem even harder to address.
"You can find drugs anywhere, anytime in Iran's cities. Whatever you're looking for you can get within a few minutes," said Nahid, 27, who is seeking treatment at the rehabilitation center for her addiction to heroin and crystal meth.
Due to the restrictive nature of Iranian society, women often seek out female-only spaces to get high, adding to the difficulty of tracking use. One surprising venue, according to crystal meth addicts interviewed at the rehabilitation center, are female-only beauty salons, usually operated in private homes. Many women say they were first introduced to meth by other salon customers who raved about its effectiveness in causing rapid weight loss.
"Our biggest challenge is that addiction among women is hidden," Abolreza Rahmani Fazli, Iran's Minister of Interior and head of the country's Drug Control Headquarters, said in his annual report earlier this year.
Although the bulk of state efforts to combat Iran's drug problem target traffickers, the government also sponsors strong anti-drug public awareness campaigns. But Rahmani and other officials are calling on nongovernmental organizations to help fight addiction, a battle that Iran's religiously conservative authorities are ill-equipped to tackle.
Providing help

That call is part of an increasingly open national debate about how to confront the growing problem, with education and treatment efforts being led by women who have battled addiction and gotten sober.
At the rehab center outside Tehran, Massoumeh and a small band of women are quietly trying to help female drug addicts start new lives. Operating for two years, the entire facility is little more than a collection of large rooms surrounding a concrete and gravel courtyard. But it represents a huge improvement over previous versions of women's rehab centers in Iran, the staff says.
When Massoumeh began working in the field 13 years ago, it was much riskier. A group of volunteers would set up tents in forested areas outside of Tehran to treat women, with no protection from law enforcement.
"I have no partners, no sponsors, but I'm known in the field of addiction, so people find us," said Massoumeh, who asked that the facility's name and her surname not be published because of the sensitivity of the clinic's activities. "What we do here is based on word of mouth. You can't advertise this."
In addition to helping addicts get clean, using techniques that mirror international Narcotics Anonymous programs, the clinic works to prepare patients for what is often a bigger, riskier challenge — reintegrating into regular society and returning to the neighborhoods where they previously used drugs.
Many female addicts use drugs with a partner, often a spouse or a boyfriend. That was the case for Nahid, who said she started shortly after getting married at age 19 and has been sober for just over three months.
She said she plans on getting a divorce as soon as possible, because her husband wants to keep using drugs.
"I definitely don't need another man. My biggest dream is to get healthy, put all of this behind me and build a good life for myself," said Nahid, who, like other patients interviewed, asked to be identified only by her first name.
Sepideh, a 33-year-old who started using drugs when she was 20, checked into the clinic in mid-April, after her employer discovered her substance-abuse problem and fired her.
She said that she had just passed the most difficult phase of withdrawal from crystal meth, which involved vivid hallucinations. After several unsuccessful attempts to get sober, she said, she hopes this time will be different.
"I want my parents to be proud of me again. They've abandoned me," Sepideh said.
That sort of intolerance among family and friends is common, caregivers say, and one of many reasons why the women at the center may ultimately relapse.
"Without societal and community support," Massoumeh said, "we can't expect the problem to go away."
Washington Post