Syrian refugees in Lebanon to move away from border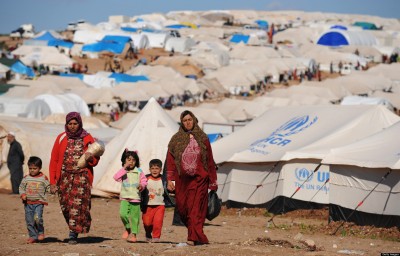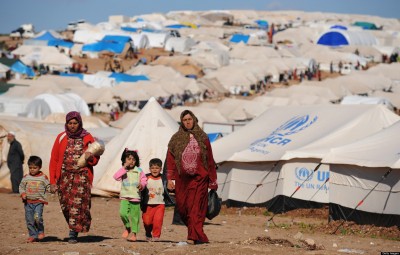 The director of UNHCR's Middle East and North Africa Bureau has said that the U.N. is discussing with Lebanese authorities the possibility of setting up camps for Syrian refugees in Lebanon.
An Nahar daily quoted Amin Awad as saying on Saturday that the proposal calls for establishing the camps in Lebanese territories away from the border with Syria and the dividing lines between the warring sides … to limit the presence of refugees in several locations."
Those camps would preserve their safety and help organizations deliver aid more easily to them, said Awad, who heads the U.N. refugee agency Syria response.
"There should be an international strategy to support the Lebanese state and the different organizations from donor countries," he said, adding that it was up to the Lebanese authorities to specify the locations of the camps.
More than one million Syrians have registered as refugees in Lebanon after fleeing war in their country.
The conflict has killed more than 150,000 people, according to the Syrian Observatory for Human Rights, while half of the population is estimated to have fled their homes.
In what An Nahar said was a sign that the U.N. had a long-term plan on housing the refugees in Lebanon, John Ging, the Director of Operations for the U.N. Office for the Coordination of Humanitarian Affairs (OCHA), urged the international community to rapidly provide financial assistance to Lebanon.
The Lebanese have helped the Syrian refugees and opened their doors to them, the newspaper quoted him as saying.
The assistance should be made to all of Lebanon and not just the Syrian refugees, he said.
Naharnet