Geagea refuses to surrender to Hezbollah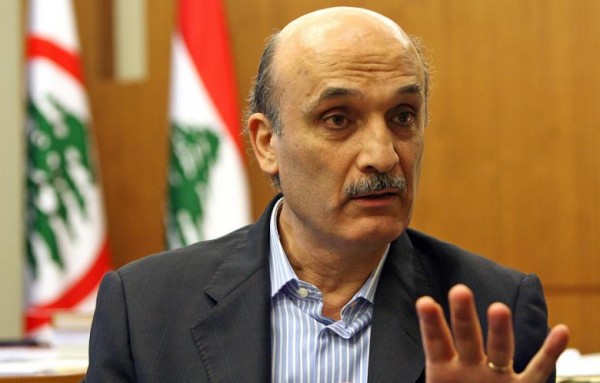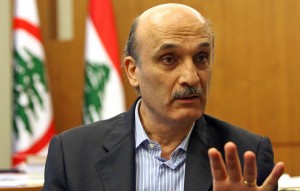 Lebanese Forces leader Samir Geagea preferred a presidential vacuum over Hezbollah's rule, saying his ally in the March 14 alliance ex-PM Saad Hariri would not accept a deal to elect Free Patriotic Movement chief Michel Aoun as a consensual president in return for taking the helm of the new cabinet.
In an interview with pan-Arab daily Asharq al-Awsat published on Saturday, Geagea said: "We wouldn't have much options if there was vacuum … We would either hold onto our stances or surrender the country to Hezbollah and its allies."
"Vacuum is easier," he said, adding "I prefer (that we suffer from) some difficult days rather than surrender Lebanon to Hezbollah."
The LF chief, who is the only March 14 candidate for the elections, accused the Hezbollah-led March 8 alliance of causing a vacuum in the country's top Christian post.
The alliance's members, except for lawmakers from Speaker Nabih Berri's bloc, have been boycotting the parliamentary sessions aimed at electing a head of state.
A new round is set for next Thursday.
Asked about reports that his rival Aoun could be a consensus candidate that would see the return of Hariri to Beirut to head the new government, Geagea said: "Hariri's return is not in Aoun's hands."
"Hariri has the biggest Sunni bloc in Lebanon. Had there been a settlement (proposal), he would have taken anything from it," the LF leader told the newspaper.
Geagea reiterated that he was ready to pull his candidacy if there was a deal on another March 14 official to become the country's next president.
"If there is another candidate, who has the same program that I have suggested, and the other camp accepts him, then I am willing to discuss the matter," he said.
"For me, the issue is not personal at all. My candidacy has an objective and serves a vision," he added.
Geagea cited Kataeb leader Amin Gemayel and MP Butros Harb as potential March 14 candidates, saying they have programs similar to his.
Naharnet