Jumblatt urges Syria rebels to distance themselves from Israel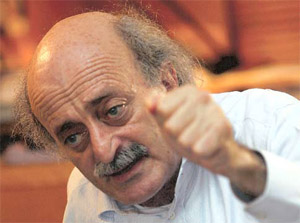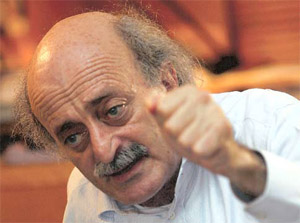 Progressive Socialist Party leader MP Walid Jumblatt reiterated on Monday his support for the Syrian revolution, but rejected however recent reports that some rebels have resorted to Israeli aid in their mission.
He said in his weekly editorial in the PSP-affiliated al-Anbaa news website: "We reject and condemn any Israeli intervention amid reports of security and intelligence cooperation between Israel and Syrian rebels."
"This is a very dangerous issue that goes against Syria's Arab and national history," he noted.
"The alleged cooperation with Israel obstructs the possibility of the rise of a diverse and Arab Syria," he added.
"The cooperation may also lead Syria towards fragmentation, similar to what happened in Lebanon during its civil war and years of Israeli occupation" of the South, warned the PSP leader
He called on the Syrian National Coalition and all other parties of the opposition to take a decisive stand over this "dangerous development that will alter the course of the revolution and eliminate the major sacrifices that have been made in its name."
"It will also grant the Syrian regime additional excuses to once again return to accusing the opposition of treason" and cooperating with Israel, Jumblatt said.
Jumblatt's comments come after Syrian dissident Kamal Al-Labwani spoke on April 30, to The Times of Israel online newspaper and said that "I am not the only one [who speaks to Israelis]; there are many others like me."
"People today have begun thinking outside the box, exploring two fundamental things: changing ourselves and seeking help," he added.