U.N. chief : Syrian authorities holding up aid access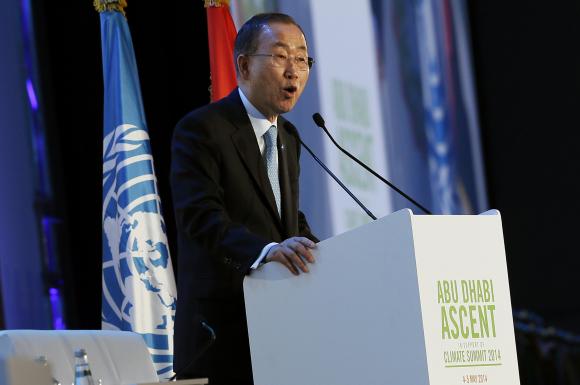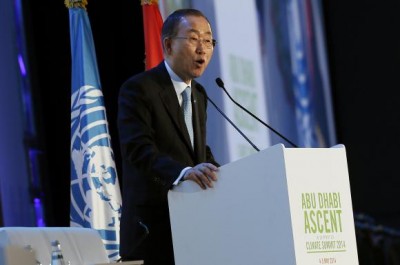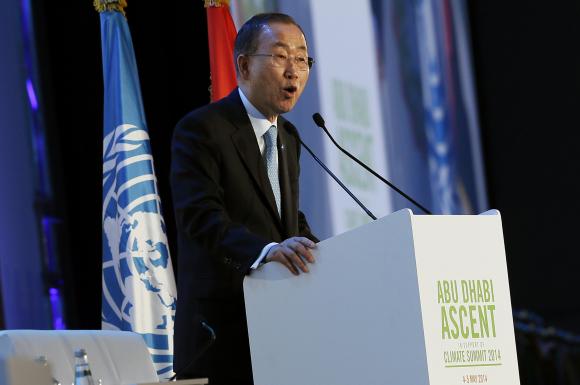 The head of the United Nations said on Sunday that "bureaucratic resistance" by Bashar al-Assad's government was preventing aid getting to millions of Syrians in need due to the three-year-old conflict.
U.N. Secretary-General Ban Ki-moon told the Saudi-owned Al Arabiya television channel he was no longer in direct communication with Assad after months of the Syrian president "not keeping his promises."
Last month, Ban said none of the warring parties in Syria were meeting U.N. demands for aid access and demanded the Security Council take action on violations of international law.
In Sunday's interview, he said a February Security Council resolution demanding rapid, safe and unhindered aid access had "not helped much" and that there were still 3 million people in areas the U.N. could not reach and deliver humanitarian aid to.
"It's not that we are in shortage of something to deliver, it's just because of bureaucratic resistance by the Syrian government," he said.
Ban said he had urged Security Council members and regional powers to press the Syrian government to allow more aid access.
Assad said on Saturday that government agencies should increase cooperation on aid work but it must be done without "compromising national sovereignty," state media reported.
Blaming "terrorists" for inflicting suffering on civilians, Assad stressed "the importance of delivering aid without delay and continuing field work with all concerned bodies domestically and abroad to ease relief operations without compromising national sovereignty," state news agency SANA said.
Assad's forces and to a lesser extent the insurgents trying to topple him have been accused of preventing food and medicine from reaching a quarter of a million people in besieged areas, to starve opponents into submission.
Syrian authorities often dictate how aid is distributed by U.N. agencies, which are legally obliged to work with national authorities, meaning more supplies go to government-controlled areas, aid workers say.
Asked if he was in direct communication with Assad, Ban said: "Recently I have not been speaking to him …
"After many months of dealing with him directly, when he was not keeping his promises, I had been thinking that it would not be useful for me and there was no such need, then I've been basically using my joint special representative."
Photo: U.N. Secretary General Ban Ki-moon speaks during a conference on climate change in Abu Dhabi May 4, 2014. Ban said on Sunday he was hopeful that a goal of limiting global temperature rises to a maximum 2 degrees Celsius could be achieved, but urged governments to take practical action before it was too late.
REUTERS/Stringer (UAE)