M14 denies abandoning support for Geagea's presidential bid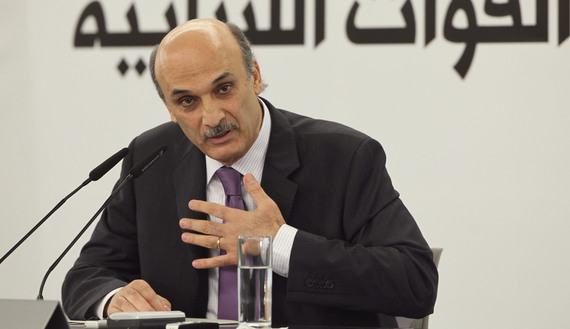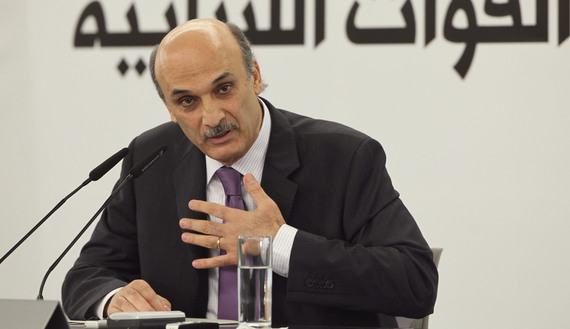 March 14 sources "strongly denied" on Saturday all reports claiming that the alliance will abandon its support to its presidential candidate Lebanese Forces leader Samir Geagea , Central News Agency CNA reported
The strong denial comes after Al-Akhbar daily which is closely linked to the Hezbollah led March 8 alliance reported on Saturday morning that the Ma
"All these reports are strictly fabrications . Our support for Geagea was based on principles and standards that did not and will not change as they stem from a belief in a project, not just a person," March 14 sources told the CNA.
"And changing our decision in the middle of the battle is a sign of weakness," the sources noted.
"But this does not mean that March 14 is not open to all possibilities and no new developments have taken place until this moment concerning the coalition's stance," the sources added.
Geagea was able to win 48 votes on April 23, in the first parliamentary session set to elect a new president to replace Michel Suleiman. Centrist nominee Henri Helou won 16 votes while 52 MPs cast a blank ballots.
Lebanon's parliament failed to elect a president for the second time on April 30, as the legislature failed to reach a quorum amid a boycott by March 8's MPS.
Free Patriotic Movement MP Michel Aoun has been sending signals that he will only run if he is a consensus candidate.
Aoun's son-in-law Foreign Minister Gebran Bassil headed to Paris last week to meet with former PM and Future Movement leader Saad Hariri to convince him to support Aoun's candidacy , but Former Future Movement MP Antoine Andraos told CNA that the the Hariri bloc will not endorse the nomination of Aoun "because the Sunni community will not accept this, as it has not forgotten what the FPM chief has done to it."
Marada Movement leader MP Suleiman Franjieh said that he was "ready" to run for the presidency, but so far he did not announce his candidacy and like Aoun he did not present any program.
"I am ready for the presidency like other candidates. If they want a March 8 [nominee], I will be a serious candidate," Franjieh told Al-Jadeed ( New) TV On April 30
He also expressed his support for a "strong president."
"Choosing between a weak president and presidential void, I would choose void." He said
Like Aoun, Franjieh is closely linked to Hezbollah and the Syrian regime . For this reason he cannot count on any support from March 14 alliance.
Speaker Nabih Berri set Wednesday, May 7 for a third round of voting.
Strong Republic
Geagea said during an LF event on Saturday that his presidential battle is entitled "A Strong Republic" since his political program can be summarized by the strong and actual republic he seeks.
"Some might see that it is impossible for such a republic to rise, but I tell them nothing is impossible for the components of an actual republic already exist in Lebanon," Geagea said .
Geagea reiterated his accusations against the March 8 coalition "which is seeking to disrupt and boycott the presidential elections to keep the state disabled."
"However, we will not surrender to this group's recurring attempts and will continue with our pressure until this coalition accepts to attend the election sessions in order to choose a new president for Lebanon."
Lebanon's parliament failed to elect a president for the second time on Wednesday, as the legislature failed to reach a quorum amid a boycott by March 8's Loyalty to the Resistance and Change and Reform blocs.