FBI warns of 'future 9/11' over Westerners fighting in Syria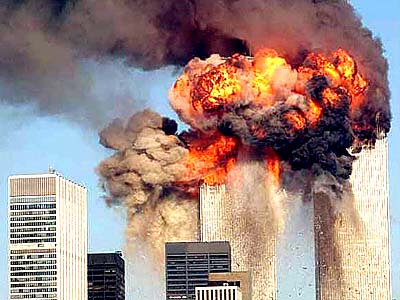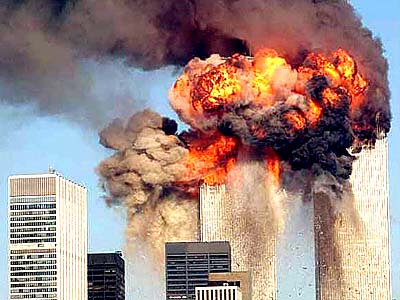 The increasing flow of US and European citizens travelling to Syria to fight in the country's bloody civil war could lead to a repeat of the September 11 terrorist attacks, the head of the FBI has warned.
There has been a rise in the number of Westerners heading to Syria in recent months to fight against the regime of President Bashar al-Assad, FBI Director James Comey told reporters Friday, with dozens of Americans joining the conflict.
Many of those who travel to Syria have taken up arms with extremist Islamist groups such as the al-Nusra Front and the Islamic State of Iraq and Sham (ISIS) and US intelligence officials have expressed concern that they could return radicalised and with the intention of carrying out terrorist attacks on US soil.
Comey compared the situation with the Soviet-Afghan war of the 1980s, which drew in thousands of foreign fighters from around the world, many of whom then became involved with terrorist groups such as al Qaeda after the conflict ended.
"All of us with a memory of the '80s and '90s saw the line drawn from Afghanistan in the '80s and '90s to Sept. 11," Comey said. "We see Syria as that, but an order of magnitude worse in a couple of respects."
There were "far more people" going to Syria than went to Afghanistan, said Comey, while the country is "far easier to travel to and back from".
"So, there's going to be a diaspora out of Syria at some point and we are determined not to let lines be drawn from Syria today to a future 9/11," the Washington Post quoted him as saying.
11,000 foreign fighters
According to the UK-based International Centre for the Study of Radicalisation, there were up to 11,000 foreign fighters from 74 nations in Syria as of December 2013 – a greater number than in "every other instance of foreign fighter mobilisation since the Afghanistan war."
While most of these fighters are thought to be from the Middle East, up to 2,800 are from Western countries.
A US intelligence official, speaking to the LA Times, estimated in February this year that there are at least 50 US citizens fighting in the country.
Comey said that a few dozen more US citizens had travelled to the country since the start of 2014.
Combatants in Syria from European countries such as France and the UK are also a concern for Washington because of the ease of which many of them could travel to the US, said Comey.
The French Interior Ministry estimates that nearly 700 French citizens or residents have made their way into Syria since the conflict began, while the UK puts the number of its citizens fighting in the country as around 500.
"They're visa-waiver countries," Comey said. "If someone flows out of Syria, they can flow in here very easily."
France 24