Geagea : Hezbollah allies abusing Lebanon Democracy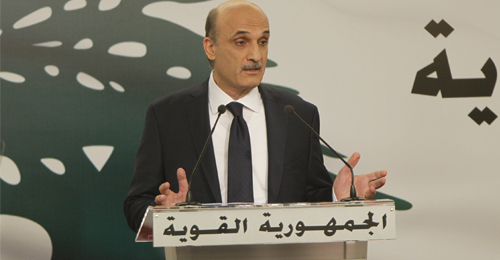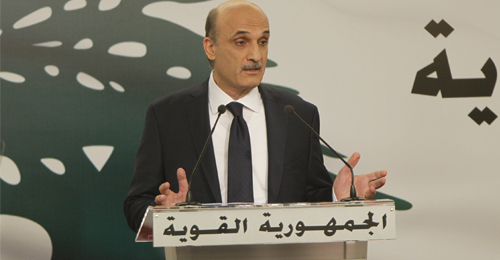 Lebanese Forces leader Samir Geagea slammed on Wednesday the Hezbollah led March 8 coalition accusing it of abusing Lebanon's democracy and threatening to cause vacuum in the presidency unless a its favorite candidate was elected president.
"An abuse of democracy is being practiced", he said , adding
"There is a political coalition that does not have the majority in the parliament and is saying [to us]: either you vote for our candidate or there will be vacuum in the presidency," Geagea told reporters at his office in Maarab.
His comments came after Lebanon's parliament on Wednesday failed a second time to elect a president as the legislature failed to achieve quorum amid a boycott by the March 8's MPs
Geagea said that the Change and Reform and Hezbollah blocs' boycott of the parliament session was unconstitutional.
Geagea also said that his party would not "yield to the plan to obstruct the democratic and the constitutional life in Lebanon."
"The only [acceptable] solution is for the opponent party to announce their candidate and platform, so that one of [us] would be elected," he added.
The LF leader also said that FPM leader MP Michel Aoun failed to meet the promises he made during the Maronite leaders' meeting with Maronite Patriarch Beshara Boutros al-Rai in Bkirki to attend all the parliament sessions to elect a president.
MPs are faced with a choice between Geagea, a fierce opponent of the Syrian government and its ally Hezbollah, and Michel Aoun, who is backed by Syria and the Shiite militant group
Aoun has not announced his candidacy yet, saying that he wanted to become a consensual president and gain the support of rival parties, but the March 14 alliance told Aoun in so many different ways to forget it since he can never be considered a consensus candidate