Israeli PM tells Abbas to 'tear up' pact with Hamas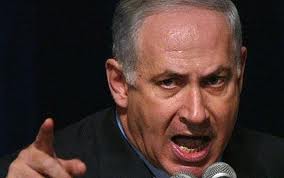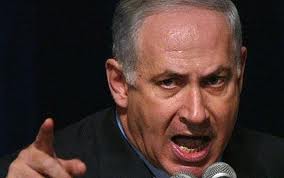 Israeli Prime Minister Benjamin Netanyahu urged Palestinian President Mahmoud Abbas on Sunday to "tear up" his pact with Hamas, saying Israel would not take part in Middle East peace talks with a Palestinian government backed by the Islamist group.
Netanyahu also said Abbas's comments earlier on Sunday denouncing the Holocaust could not be reconciled with his alliance with Hamas.
"President Abbas has to decide whether he wants a pact with Hamas or peace with Israel. He cannot speak out of both sides of his mouth. He cannot embrace Hamas and say that he wants peace with Israel," Netanyahu said on the U.S. television program "Face the Nation," according to a transcript provided by the CBS network.
"In fact, what I say to him very simply is this: President Abbas, tear up your pact with Hamas. Recognize the Jewish state. Make peace. I hope you do that. But you can't have Hamas and peace with Israel."
Israel suspended U.S.-sponsored peace talks with the Palestinians on Thursday after Abbas announced a unity pact with the rival Palestinian group. Hamas is viewed by the United States, the European Union and Israel as a terrorist organization.
In an appearance on the CNN program "State of the Union," Netanyahu reiterated that Israel would not negotiate with a government backed by Hamas.
Apparently seeking to build bridges, Abbas said in a statement released on Sunday that the Nazi Holocaust was "the most heinous crime" against humanity in modern times.
Abbas, whose words coincided with Israel's annual remembrance day for those who died in the Holocaust, has condemned the mass killings of Jews in World War Two before and challenged allegations, stemming from a 1983 book he authored, that he is a Holocaust denier.
"President Abbas can't have it both ways. He can't say the Holocaust is terrible but at the same time embrace those who deny the Holocaust and seek to perpetrate another destruction of the Jewish people," Netanyahu said on CNN.
"I think what President Abbas is trying to do is to placate Western public opinion that understands that he delivered a terrible blow to the peace process," he said.
Reuters