Jumblatt wants Hariri back to head up a new government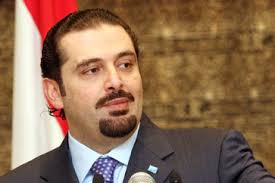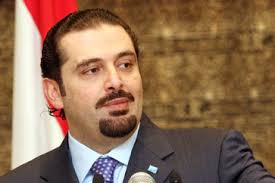 Progressive Socialist Party leader MP Walid Jumblatt called on former Prime Minister and Future Movement leader MP Saad Hariri to return to Lebanon immediately to head up an all-embracing cabinet after the presidential election.
" Hariri should return to Lebanon today and not tomorrow because there is no longer any excuse for [his] absence," Jumblatt told As-Safir daily in comments published Saturday
"I support Hariri's return and his heading of an all-embracing government after a new president is elected , this way we save ourselves and the country a great deal of deadlock and unrest," he said.
Hariri left Lebanon in early 2011, months after the collapse of his National Unity government and after Jumblatt switched his support for Hezbollah's PM candidate Najib Mikati to form a new cabinet. Hariri has repeatedly cited security concerns for his absence. 5 members of Hezbollah are accused of being behind the 2005 assassination of his father , former PM Rafik Hariri.
Jumblatt who is calling for a consensus presidential candidate capable of "managing the crisis in Lebanon said he is holding onto MP Henri Helou.
"It's in the country's best interest to elect a president ahead of the end of President Michel Suleiman's term on May 25 to avoid any vacuum," he said.
Jumblatt also told As Safir that he doubts a quorum will be met on April 30 to elect a new president .
"Nothing signals that the needed two thirds (of the 128 lawmakers) quorum would be met during next weeks' legislative sessions set to elect a new president, especially due to the lack of consensus over a candidate," Jumblatt said.
In a related development Helou who was nominated by Jumblatt as as Presidential Candidate denied that he represents the interests of the PSP leader and praised the first round of Lebanon's ongoing presidential elections on Wednesday "democratic" and "100% Lebanese."
"I am not Walid Jumblatt's candidate, or a Trojan horse, as certain [writers] in the press have circulated," Helou told Kuwaiti daily As-Seyassah in an interview published Saturday.
During the April 23 electoral session, Lebanese Forces leader Samir Geagea, the first to publicly announce his candidacy received 48 votes , while MP Helou a distant second received 16 votes and 52 MPs cast blank ballots.
86 votes of the 128-member parliament were needed to win in the first round, while only 65 votes are required in the second round.