Palestinians signal willingness to continue peace talks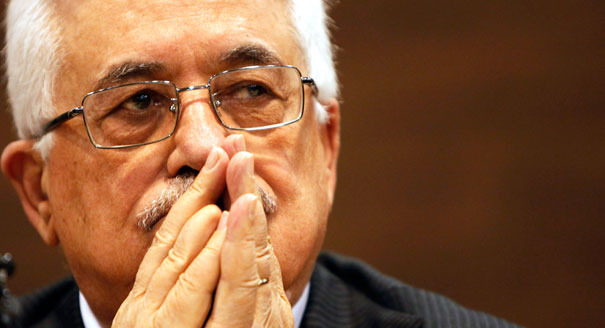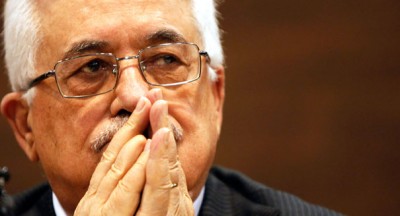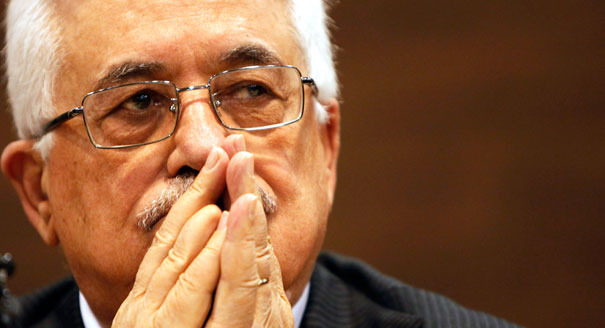 Palestinian President Mahmoud Abbas said Saturday that he is willing to continue negotiations with Israel, speaking two days after Israel broke off the latest round of peace talks following the conclusion of a deal between Abbas's moderate Fatah faction and the militant Islamist group Hamas to form a unity government.
Addressing the Palestine Liberation Organization's Central Council in Ramallah, Abbas said that Israel is negotiating with the PLO and the Palestinian Authority as a whole and that "any government formed would comply with our national agreements . . . to recognize the State of Israel and renounce terror."
Israeli officials, however, contend that including Hamas in a Palestinian government would make peace negotiations impossible. Israel holds Hamas responsible for almost daily rocket fire into Israeli territory from the Gaza Strip that it rules, and both Israel and the United States have labeled the group a terrorist organization. Hamas refuses to recognize Israel's legitimacy and refuses to talk directly to Israelis.
Taher al-Nunu, a media adviser for Hamas leader Ismail Haniyeh, said that the faction did not rule out the possibility of recognizing Israel but that any such move would have to be discussed as part of Hamas's efforts to join the PLO and form a government.
In the meantime, Nunu said, the agreement reached with Fatah on Wednesday focuses on services for the Palestinian people, not on external political issues. Abbas has been given five weeks to form a unity government based on conditions laid out in previous agreements and to set in motion plans for parliamentary and presidential reforms and elections.
"Over the past two days, hope has become apparent, because we are almost back to becoming one," Abbas said in his speech Saturday.
He said that although he could not recognize Israel as a Jewish state, a demand made repeatedly by Israeli Prime Minister Benjamin Netanyahu, Palestinians still want "to achieve our rights through negotiations."
Abbas said he is willing to continue discussing ways to achieve peace under a nine-month-old U.S.-led initiative if Israel agrees to release a group of veteran Palestinian prisoners, freeze settlement building and present him with a map showing the borders of a future Palestinian state.
"Israel has done everything it can to undermine the talks, including suspending its participation, but Abbas has shown he is still committed," said Hanan Ashrawi, a senior member of the PLO's executive committee.
She said Hamas's presence in a unified Palestinian government would not have an impact on the talks.
"Israel is negotiating with the PLO, and the president and PLO is negotiating on behalf of the Palestinian people. Anyone who joins PLO will be bound by its decisions," she said.
On Thursday, Netanyahu accused Abbas of renouncing peace to form an alliance with "a murderous terrorist organization that calls for the destruction of Israel." He said the agreement between Fatah and Hamas proves that Abbas is not committed to advancing peace negotiations.
Israel's chief negotiator, Tzipi Livni, said Israel was right to suspend talks if Hamas is now involved, telling Israel's Channel 2 news that while Abbas might see Hamas as a political entity, "for us, and for the entire world, it is a designated terror organization that does not recognize our existence, and acts against civilians through terror."
Chief Palestinian negotiator Saeb Erekat said Israel was using the Fatah-Hamas agreement as another pretext for halting peace talks.
"Benjamin Netanyahu and his government used the split between the Palestinian factions as an excuse to reject a peace agreement in the past. Today, they are using Palestinian reconciliation as an excuse for the same thing," the Jerusalem Post quoted him as saying.
Secretary of State John F. Kerry expressed disapproval of the reconciliation plan.
"We will never give up our hope or our commitment for the possibilities for peace," Kerry said. "We believe it is the only way to go. But right now, obviously, it's at a very difficult point, and the leaders themselves have to make decisions."
The European Union's foreign policy chief, Catherine Ashton, said she welcomed the possibility of a united Palestinian government and called on all sides to stay involved in peace talks.
Washington Post