Mufti blames Siniora for his problems with Future Movement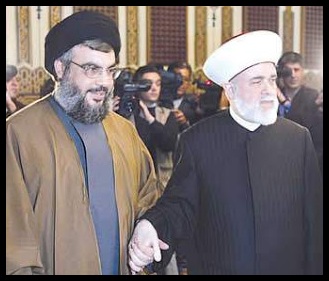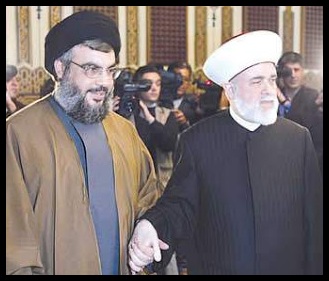 Grand Mufti of the Lebanese Republic Sheikh Mohammad Rashid Qabbani accused former Lebanese prime minister and current Future Parliamentary bloc leader MP Fouad Siniora of being behind his dispute with the Future Movement.
"I strongly blame former Prime Minister Saad Hariri for remaining silent over all the unfair actions that Siniora committed against the mufti," Qabbani said in remarks published Friday by Kuwaiti newspaper As-Seyassah.
He also added that he is in no hurry to resolve the dispute with the Future Movement.
Qabbani was attacked last December while he was at the Khashoggi Mosque attending the funeral of Lebanese young man Mohammad Chaar who was killed in the explosion that targeted Future bloc member Mohammad Shatah, a key adviser to former Lebanese prime minister Hariri.
According to LBC the event resulted from a series of accusations against the Mufti, claiming that he was involved in many corruption cases.
Hezbollah which denounced the attack against Qabbani was accused of being behind Shatah's assassination.
New Mufti
The mufti confirmed that the election for a new mufti would be held on time.
"There will not be two muftis, because this would be shameful for Islam and the Muslims."
The Higher Islamic Council announced last February the formation of a legal and technical committee to prepare for the upcoming elections to replace Qabbani before September 2014 when his mandate ends.
"We discussed Dar al-Fatwa's questionable current situation and we formed a committee to prepare the road for an election to choose a new Grand Mufti," a statement released by the HIC said after a meeting chaired by its deputy head Omar Mesqawi last February 8th.
The Council, which elects the Mufti and organizes the affairs of Dar al-Fatwa, has been at the center of controversy after 21 of its members, who are close the Future Movement, extended its term until June 30, 2015 despite Qabbani's objection.
Photo: Grand Mufti of the Lebanese Republic Sheikh Mohammad Rashid Qabbani is shown hand in hand with Hezbollah chief Sayyed Hassan Nasrallah