Berri urges presidential candidates to come forward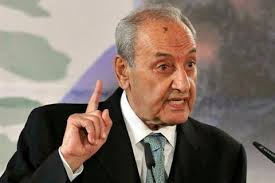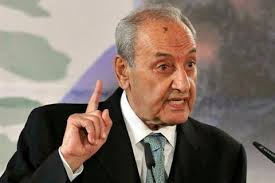 Speaker Nabih Berri urged all those who wish to run for the presidential election to come forward and announce their candidacy.
"I am eager for more candidates to push the presidential election forward," Berri told As-Safir newspaper in remarks published Friday.
The speaker also denied that he discussed the election with any foreign ambassador or delegation.
He also said that he would keep calling the parliament to convene until it elects a president.
The Lebanese parliament failed to elect a president to replace Michel Suleiman, whose term ends on May 25
According to observers Berri , who is a key member of March 8 alliance called in a hurry for an April 30 electoral session for fear that if a second round was held on April 23 Lebanese Forces leader Samir Geagea could possibly muster the required 65 votes to win.
During the April 23 electoral session, Geagea, the first to publicly announce his candidacy received 48 votes , while MP Henri Helou a distant second received 16 votes and 52 MPs cast blank ballots.
According to An Nahar sources 4 MPs from Berri's bloc voted for Helou.
86 votes of the 128-member parliament were needed to win in the first round, while only 65 votes are required in the second round.
124 MPs out of 128 attended the parliament session. The MPs who did not attend the session are former PM Saad Hariri, Oqab Saqr, Elie Aoun and Khaled al-Daher.