Aoun accused of re-opening the wounds of the civil war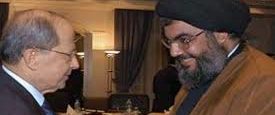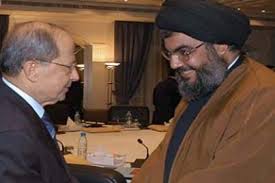 Future Movement bloc MP Ahmad Fatfat slammed Change and Reform bloc leader Michel Aoun as divisive and nonconsensual politician for voting yesterday blank ballots accusing him of re-opening the wounds of the civil war and digging up graves.
"Aoun showed that he is not a consensual politician at all yesterday, by voting blank ballots, re-opening the wounds of the civil war and digging up graves" . Fatfat said
He also slammed him for leaving the parliament session before it ended along with the March 8 MPs.
"It is very clear that Aoun is far from being consensual candidate ." Hestressed
He also accused him of turning the elections into a tool for Hezbollah to exert pressure on its rivals.
"Aoun, and the people who are behind him in March 8, delivered a clear message yesterday: either accept their conditions and have Aoun as a president, or there will be no elections," Fatfat told Lebanese MTV on Thursday.
He accused him of being used by Hezbollah as a tool to destroy the presidency.
"Aoun is covering up for Hezbollah which is trying to "destroy the presidency as an institution and turning it into a bargaining chip to exert more pressure on the Lebanese institutions."
After casting blank ballots, Aoun and other March 8 MPs left Wednesday's electoral session and were not present when the votes were counted.
Aoun said that he withdrew from the parliament session due to the lack of consensus on a president.
According to observers Speaker Nabih Berri , who is a key member of March 8 alliance called in a hurry for a second electoral session on April 30 for fear that if a second round was held on Wednesday Lebanese Forces leader Samir Geagea could possibly muster the required 65 votes to win.
During the electoral session, Geagea, the first to publicly announce his candidacy received 48 votes , while MP Henri Helou a distant second received 16 votes and 52 MPs cast blank ballots. But one lawmaker cast a ballot carrying Amin Gemayel's name.
86 votes of the 128-member parliament were needed to win in the first round, while only 65 votes are required in the second round.
124 MPs out of 128 attended the parliament session. The MPs who did not attend the session are former PM Saad Hariri, Oqab Saqr, Elie Aoun and Khaled al-Daher.