Israeli air strike in Gaza wounds 12 , after unity deal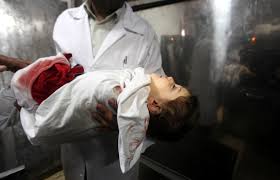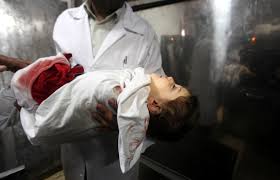 Israel launched an air strike on Wednesday in the Gaza Strip, wounding 12 civilians including children and apparently missing its target, medical officials in the Hamas-ruled territory and Israeli reports said.
The Israeli military said it had carried out a "counter-terrorism operation" in the northern Gaza Strip. It said "a hit was not identified," suggesting that the militant being targeted may have eluded the attack.
The strike was launched just after the Hamas Islamist group and President Mahmoud Abbas's Palestine Liberation Organization announced a unity agreement in Gaza City and two days after Gaza militants launched rockets at Israel, causing no injury.
Health Ministry spokesman Ashraf Al-Qidra said the air strike wounded 12 people, all of them civilians, among them children between the ages of five and 12, as well as adults.
Israeli media reports said Israel had targeted a militant riding on a motorcycle in northern Gaza, from where rockets are often shot at Israel, but that he escaped.
Reuters