Strikes on Al Qaeda Training Camp in Yemen Kill 55 Militants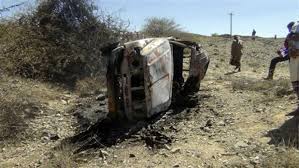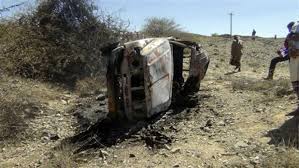 Al QaedaYemen's interior ministry said 55 al Qaeda militants were killed in an hourslong series of strikes on a training camp operated by the group in the country's south.
The statement Monday said three senior members were among those killed, without elaborating. It said the identification process for those killed is continuing.
The operation, which kicked off Sunday and is believed to have involved U.S. drones, targeted a sprawling al Qaeda training camp in the rugged mountains of Mahfad between Abyan, Shabwa and al-Bayda provinces.
Security officials said the camp's infrastructure was destroyed. Washington considers Yemen's al Qaeda branch to be the most active in the world.
Wall Street Journal