Rescue plan for besieged Tfeil village to start Tuesday, Mashnouq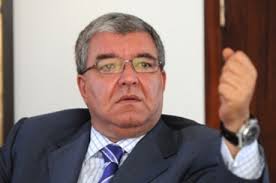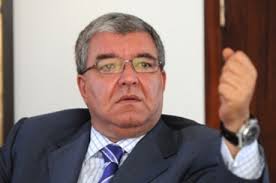 Lebanon's Interior Minister Nohad Mashnouq said that implementation of a plan to aid residents of the besieged Lebanese border town of Tfeil will begin on Tuesday morning.
"The plan that the Interior Ministry intends to carry out in Tfeil will start tomorrow at 10:00 a.m. with the participation of the Lebanese Armed Forces, Internal Security Forces, General Security, and the Red Cross," Mashnouq said Monday during a press conference.
He explained that the plan aims to "deliver food aid for Tfeil residents and evacuate the injured."
The interior minister went on to confirm that he discussed the situation of the Lebanese border town with Hezbollah officials, describing it as a "normal" act.
"Tfeil is besieged by three parties: the Syrian [regular] army, opposition [rebels] and Hezbollah fighters. Given that contacting the [Syrian] regime and opposition is difficult, we talked to [Hezbollah]."
Mashnouq noted that he will ask the cabinet to file a complaint before the UN Security Council.
"Our decision is to reach out to the international community in order to take the necessary measures to protect Lebanese citizens."
On Saturday, Mashnouq announced that a plan had been drawn up to help Lebanese citizens leave the eastern Beqaa border village of Tfeil via a safe route.
He explained that the road would be guarded by "a legitimate Lebanese force" to ensure that armed Syrian opposition fighters do not hide among evacuating residents.
Over 4,000 Lebanese citizens and 10,000 Syrian refugees are currently under siege in the border town of Tfeil, and have lived without supplies of food, electricity, shelter, or aid for four months.
NOW