Aoun is no hurry to announce his presidential run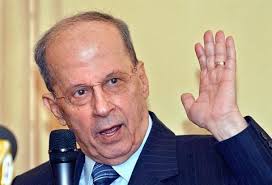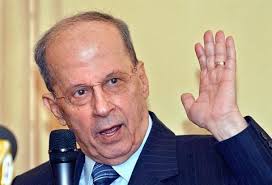 Change and Reform bloc leader MP Michel Aoun is unlikely to announce his candidacy for the presidential elections on Tuesday ahead of the schedule April 23 parliament session, his nephew MP Alain Aoun told Kuwaiti newspaper As-Seyassah in an interview published Monday.
"It is unlikely that [Aoun] announces his candidacy for the first round of presidential elections on Tuesday," Alain Aoun said in reference to the session set to vote on a new president.
"The road leading to the election of a new president is obstructed until now." He added
The MP also predicted that a new president will not be elected in due time since "not all blocs have announced their stances because some are still waiting for foreign intervention."
Lebanon Speaker Nabih Berri called for an April 23 parliament session to elect a new president to succeed Michel Suleiman, whose term ends on May 25.
In a related development another Kuwaiti newspaper predicted that the elections won't take place before September.
The Kuwaiti daily al-Anba reported on Monday that that Lebanon has to overcome three obstacles in order to be able to hold the polls.
1- Progress of the American-Iranian ties in light of the Tehran's nuclear ambitions and its negotiations with western powers over its program.
2- Results of the Iraqi general elections
3- Results of the Syrian presidential elections.
The Iraqi elections are set for April 30, while a date for the Syrian polls has not been set yet, but media reports said they may be staged in June.
Syrian President Bashar Assad's term ends on July 17.
The Iraqi and Syrian elections will test Iran's influence in the region, the al-Anba report indicated.
Yesterday Sheikh Nabil Qaouq, Deputy head of Hezbollah's Executive Council urged sunday "those betting on the election of an anti-resistance and anti-Syria president" to "give up on their dream ."
Lebanese Forces leader Samir Geagea launched his presidential election campaign on Wednesday during a press conference at his Maarab residence, in which he called for a strong state and vowed to abide by the constitution and the country's laws and promised many economic and social reforms if he was elected president. So far he is the only candidate who officially announced his candidacy.
It appears from media reports that March 14 is united around Geagea. Al Jadeed (New) TV reported on Monday that former Lebanese president, Phalange party leader Amin Gemayel , National liberal Party leader Dori Chamoun and MP Robert Ghanem all agreed to nominate Geagea for the presidency.