Opposition calls on Obama to stand up and stop the genocide of Syrian people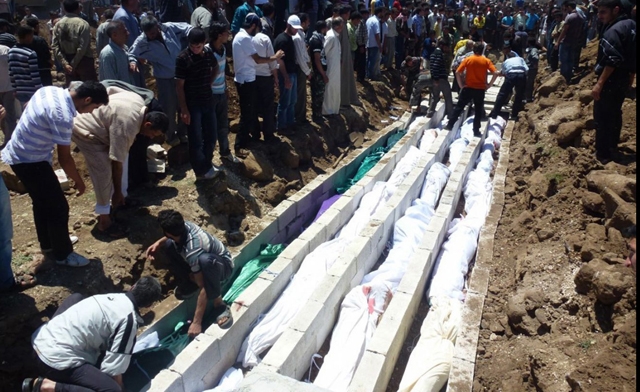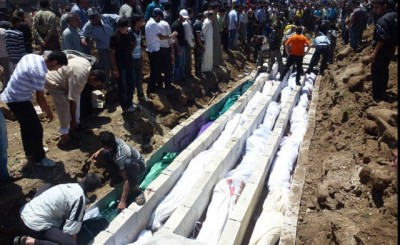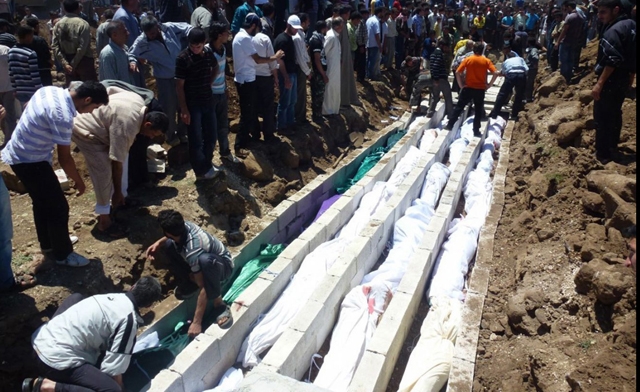 The western-backed Syrian opposition called on the United States to give "an appropriate response" to what it said was genocide committed by forces loyal to President Bashar al-Assad in Aleppo, the country's second city.
In a letter to U.S. Secretary of State John Kerry dated April 8, the head of Syria's National Coalition, Ahmad Jarba, also rejected accusations that rebels had targeted Christians and desecrated holy sites in the province of Latakia, on the Mediterranean coast.
"In the last weeks, the Assad regime has been conducting a particularly intense bombing campaign on Aleppo … with crude barrel bombs, indiscriminately killing and maiming scores of civilians … destroying entire neighborhoods and causing a new mass exodus of refugees," Jarba said in the letter.
"We are still waiting for an appropriate and proportionate response to these massive crimes against humanity, and urge the leaders of the international community, especially the United States and its allies, to take position on this genocide of the Syrian people," he said.
Once Syria's commercial hub, Aleppo remains partly rebel-held in the three-year-old civil war which has killed 150,000 people.
The assault on the city intensified in December with the Syrian military hitting civilian areas with scores of barrel bombs – oil drums packed with explosives and shrapnel – drawing international condemnation but no decisive action.
Last month, Islamist rebels including fighters from al-Nusra Front launched an offensive in Latakia taking the border crossing with Turkey and the Armenian Christian village of Kasab.
The U.N. Security Council has been unable to refer Syria to the International Criminal Court because Russia, which as a permanent member has veto power, is opposed to the move, diplomats say. Russia, supported by China, has shielded ally Syria from Security Council action during the civil war.
Reuters